Tankless Water Heaters in Phoenix
Tankless water heaters are one of the newest, most cutting-edge, and most energy-efficient ways to get your hot water on demand. American Home Water & Air can replace your older water heater model with a state of the art water heater to help you get the most efficiency out of your equipment.
We provide top-notch service for all things water heater-related, including tankless water heater repair and installation. The peace of mind our technicians provide has made us the go-to choice for more than 50,000 customers over the last 35+ years.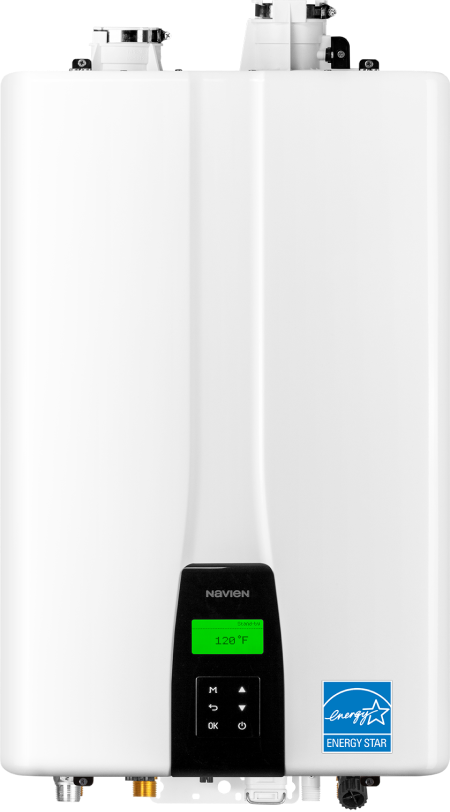 We Carry Navien® Tankless Water Heaters
In Phoenix, AZ, tankless water heaters can greatly reduce your energy costs. We carry and install Navien® tankless water heaters, which are the most reliable and acclaimed on the market.
Navien® water heaters feature proprietary Navitech®, which gives homeowners access to units with stainless steel heat exchangers, cascading capabilities, low noise levels, NaviLink™ Wi-Fi capabilities, and a form factor that's 80% smaller than the average tank unit.
Plus, with the Navien® NPN series, 82 cents out of every $1 you spend monthly goes directly towards heating your water. That level of efficiency is hard to beat!
What Can You Expect From American Home Water & Air?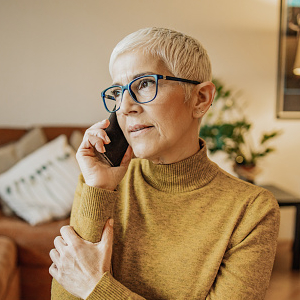 Step 1: Scheduling
Call us or fill the simple form above to request an appointment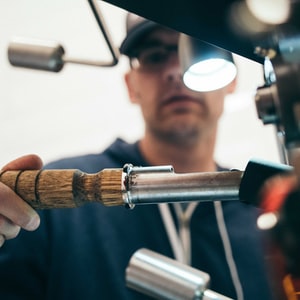 Step 2: Confirmation
We come right on time & provide you with high quality install or repairs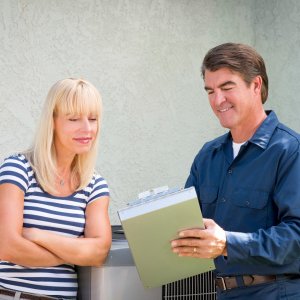 Step 3: Installation and questions
We don't leave until you are satisfied with our work
Reasons To Consider Tankless Water Heater Installation in Phoenix
If you're still on the fence about whether or not you should install tankless water heaters in Phoenix weather and climate conditions, don't be! Here's some of the top reasons why tankless water heater installation in Phoenix through AHWA is a great move
Top Service: We're professionals who are committed to doing right by our customers, and we operate by the highest standards when it comes to tankless water heater installations in Phoenix.
Affordable and Effective: We pride ourselves on offering the best deals on HVAC services and tankless water heaters in Phoenix. Regardless of your budget, we've got the solution to make sure you're getting the most out of your equipment in the long run.
High-End Equipment: We only use the highest grade and cutting-edge equipment when it comes to servicing our customers. High-end functionality and even more efficiency means that anyone's needs can be met by our Navien tankless water heaters in Phoenix and beyond.
People, not Numbers: We built long-lasting relationships with our customers, because we're committed to ensuring they're happy with the service they've received. We want you to be able to rely on us for anything related to HVAC services and tankless water heater installations in Phoenix.
See What Our Customers Say About Us
⭐⭐⭐⭐⭐
The technician, Joaquin, came out to service our ductless mini split. He was very thorough and explained what was going on. No pressure sales and great pricing for everything
- J David
⭐⭐⭐⭐⭐
Two thumbs and two toes up! Friendly over the phone, friendly in person, thorough, genuine, honest. Great service, very fair price, awesome value. Signed up for their VIP service so they come out twice a year and I get 20% off any parts that might need to be replaced. I'm a happy customer!
- Daniel Davies
⭐⭐⭐⭐⭐
Mack showed up early, wearing a mask, and was very professional. He inspected our HVAC system, explaining everything, resolved the issue, and didn't try to upsell any additional/ unnecessary services. I was VERY impressed with him. MaryAnne took my call initially, and she was WONDERFUL to deal with. I just wish they did in-ground plumbing , I would DEFINITELY use them!
- Rob
⭐⭐⭐⭐⭐
Joe actually called to see if he could stop by earlier than original timeframe. I explained that our new nest thermostat wasn't detecting the C-wire. He was able to quickly go up into attic and diagnose the issue. Ended up being a quick simple fix for him thankfully and also answered my questions for future reference. I'd use their services again.
- Dan Isvoranu
⭐⭐⭐⭐⭐
I was referred to American Home Water and Air by my neighbor, and now I know why. They deserve the highest marks for their service. Installation, and professionalism. From the beginning estimate for an install of Reverse Osmosis to the install in less than a week appointment these guys did a super job and explained the system wit great professionalism I highly recommend this company they are my future choice. Thanks
- Steve Woytus
⭐⭐⭐⭐⭐
It's in the middle of winter and no hot water last night!!! We called this company as we used them last time to replace our hot water heater. At first, Saturday was their first opening but Fidel Sanchez was so nice to squeeze us in today. He was very professional and we had a warranty so it didn't cost an arm and a leg. Thanks so much Fidel!
- Gina Burdick
About Our Tankless Water Heater Services in Phoenix, AZ
TANKLESS WATER HEATER REPLACEMENT
Is your current water heater nearing the end of its life cycle? Our technicians are ready to find and set up the best replacement for you through our professional and reliable installation services.
There might be several reasons why your tankless water heater might be up for replacement. Here are some factors that contribute to it:
Cost Factors: There are several situations where due to reasons like the house's construction, previous installation, etc. it may be cheaper to replace rather than repair your equipment.
Age: Normal wear and tear lead to reduced function and a higher chance of breakdown over time, and is part of the normal life cycle of a tankless water heater in Phoenix, AZ. 
Technological upgrades: Many only homes might still be using old tank based water heaters, which are not enough for modern needs. Upgrading to a tankless water heater in Phoenix, Arizona makes sure you're able to properly get service while saving on costs in the long run.
TANKLESS PHOENIX WATER HEATER INSTALLATION IN PHOENIX, AZ
Performing a tankless water heater installation in Phoenix is much easier than a traditional water heater, and our water heaters are no exception. Due to advances in technology and the reduction in size profile, these tankless water heaters are 80% smaller than traditional ones, making them much easier to fit within any given space and more convenient in integrating into your home setup.
More homeowners are opting to install tankless water heaters in Phoenix and surrounding areas, as the process is quick and hassle-free. Don't hesitate to make the switch today!
TANKLESS WATER HEATER REPAIR IN PHOENIX, ARIZONA
We carry Navien® tankless water heaters with proprietary Navitech®, which feature stainless steel heat exchangers, cascading capabilities, and other state of the art advances in heating technology. They're guaranteed to last for years to come, allowing you to get the most out of your purchase, but keep in mind that like all water heaters, tankless units require regular maintenance.
To ensure your water heaters are continuing to function at optimal capacity, we operate 24/7 and are always ready to drop by at any given time with our services. We offer repair and regular maintenance services for tankless water heaters in Phoenix, AZ at any time, so you can always reach out to us if you're having any issues.
Benefits Of Installing A Tankless Water Heater in Phoenix
Of course, upgrading to a tankless water heater in Phoenix comes with an array of benefits that are definitely worth considering. Here's just a few of the pros of making the switch today:
Hot water for much longer: The cutting-edge technology in tankless water heaters in Phoenix specialize in making your hot water supply much more consistent. You won't have to worry about running out of hot water, no matter how much has been used beforehand.





Lower energy costs: Tankless water heaters in Phoenix don't need to regularly reheat several gallons of water every time hot water is needed. This means that you're making big savings on your monthly energy bills while still getting access to hot water when and where you need it.





 Green and eco-friendly: Being so energy-efficient means that getting a tankless water heater in Phoenix, AZ is a green and sustainable venture. You'll be reducing your carbon footprint and doing your part to preserve the environment.
Tankless Water Heater Service FAQs
We also provide services in these cities
Tankless Water Heaters in Phoenix, AZ