Drain Cleaning in Phoenix, AZ
Are you experiencing clogged drains in your Phoenix home? Don't let it cause a major inconvenience, call American Home Water & Air for reliable drain cleaning services in Phoenix, AZ. Our team of highly skilled plumbers specializes in drain cleaning, utilizing state-of-the-art equipment to provide quick and effective solutions.
Whether it's your kitchen sink, bathroom shower or bathtub, we have the expertise to clear any clogged drain in your home. With our drain cleaning in Phoenix, you can avoid costly repairs and prevent potential damage to your plumbing system.
Reasons to Hire a Plumber for Your Drain Cleaning in Phoenix
When it comes to drain cleaning services, it's usually best to leave it to the professionals. Attempting to clear out a clogged or broken drain on your own without the right knowledge and tools can be hazardous and may even result in further damage. 
At American Home Water & Air, our team of licensed plumbers has the experience and knowledge to easily get rid of any persistent clogging that might be disrupting the plumbing system in your Phoenix home. 
Our experts are equipped with the latest tools and techniques to ensure a safe and efficient cleaning. Trust us to handle all your needs for drain cleaning in Phoenix and experience the peace of mind that comes with knowing your plumbing system is in good hands.
Schedule Drain Cleaning Service With American Home Water and Air
Don't wait until your drains become completely clogged, schedule a drain cleaning service with American Home Water & Air today. Our team of experts will provide a thorough inspection and cleaning of your drains, ensuring they are functioning properly and preventing any future issues.
We offer affordable and convenient scheduling options for our drain cleaning in Phoenix, so you can have peace of mind knowing your home's plumbing system is working efficiently.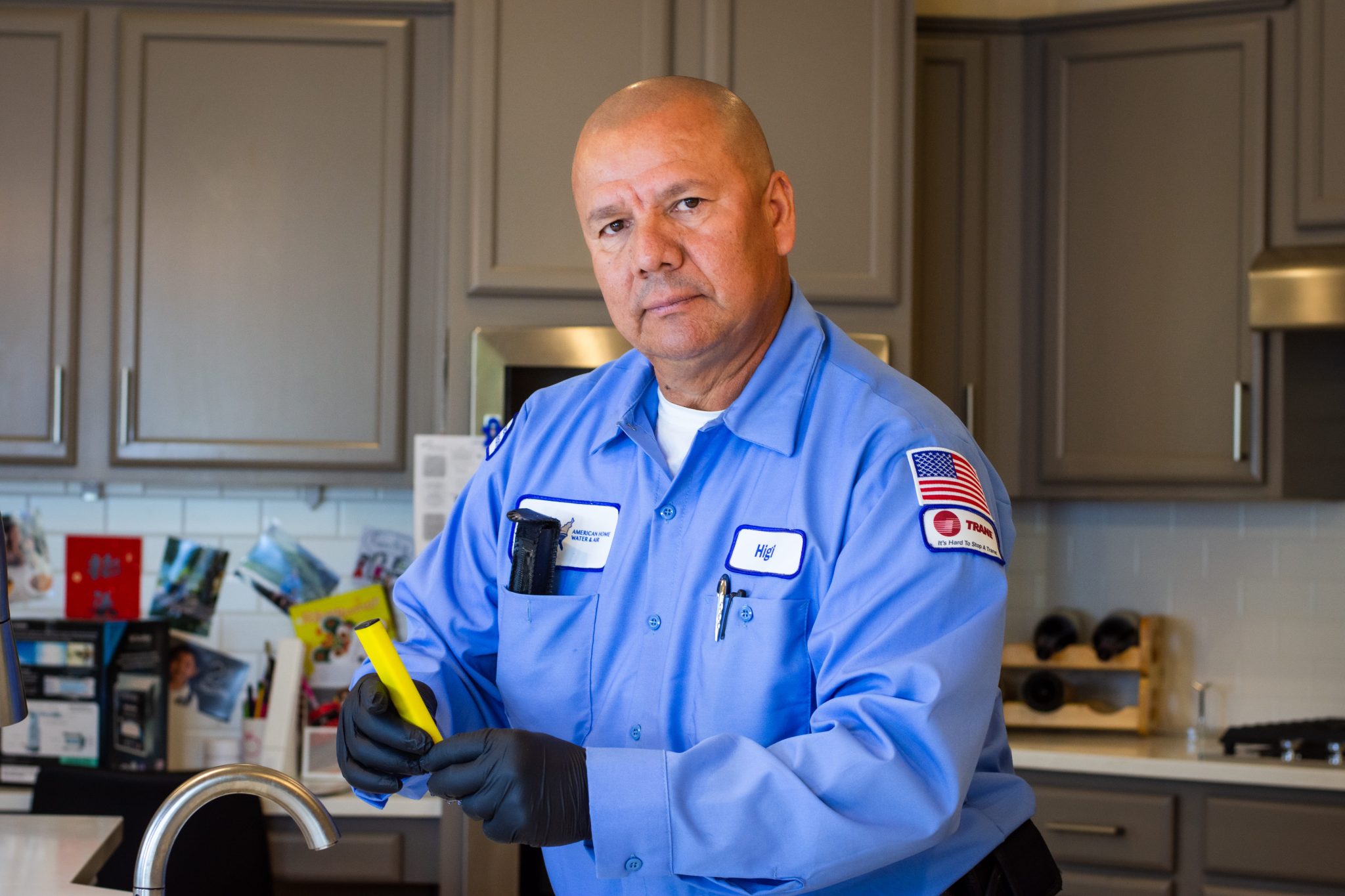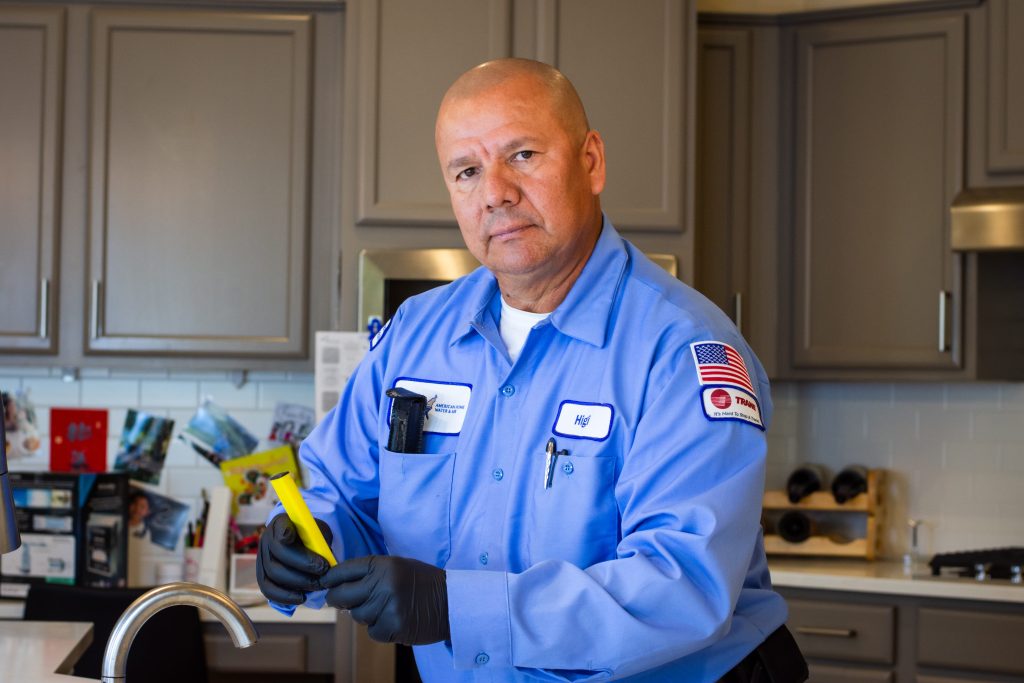 Benefits of Professional Drain Cleaning Services
Employing a professional drain cleaning service provider like American Home Water & Air offers numerous benefits for your Phoenix home. Our advanced equipment and techniques are designed to effectively clear even the toughest clogs and debris from your pipes. Regular drain cleaning can also:
prevent unpleasant odors and potential water damage from occurring in your home
save time and money in the long run by avoiding costly repairs and maintaining the longevity of your plumbing system
Residential Drain Cleaning Services
At American Home Water & Air, we offer a wide range of residential drain cleaning services to meet all your needs. From kitchen sinks to shower drains, our team has the expertise to provide efficient and effective solutions to all your clogged drain problems.
We understand the importance of a properly functioning plumbing system, which is why we strive to provide the best drain cleaning in Phoenix. Let us take care of your home's plumbing needs, so you can focus on enjoying your comfortable and stress-free living space.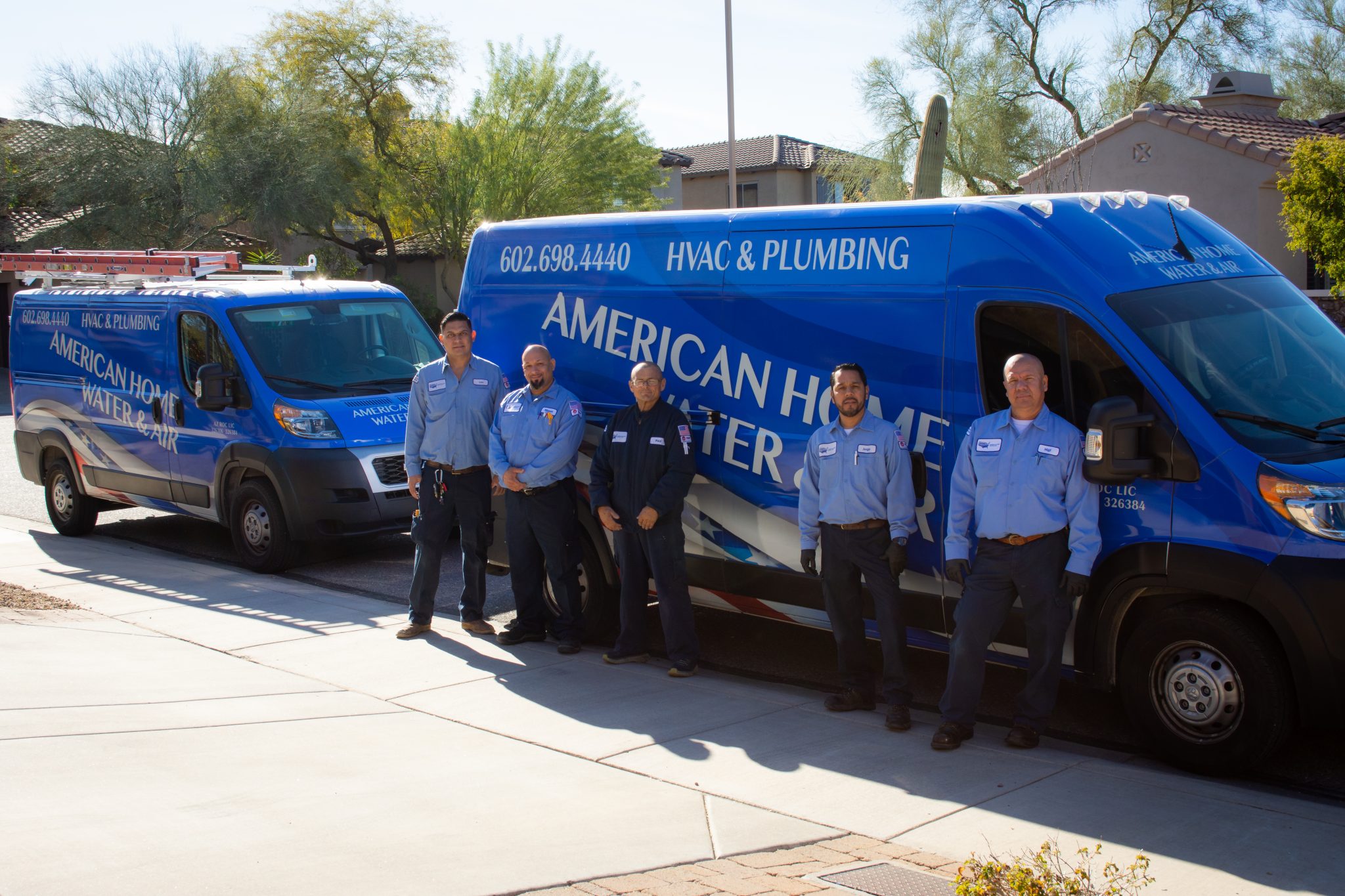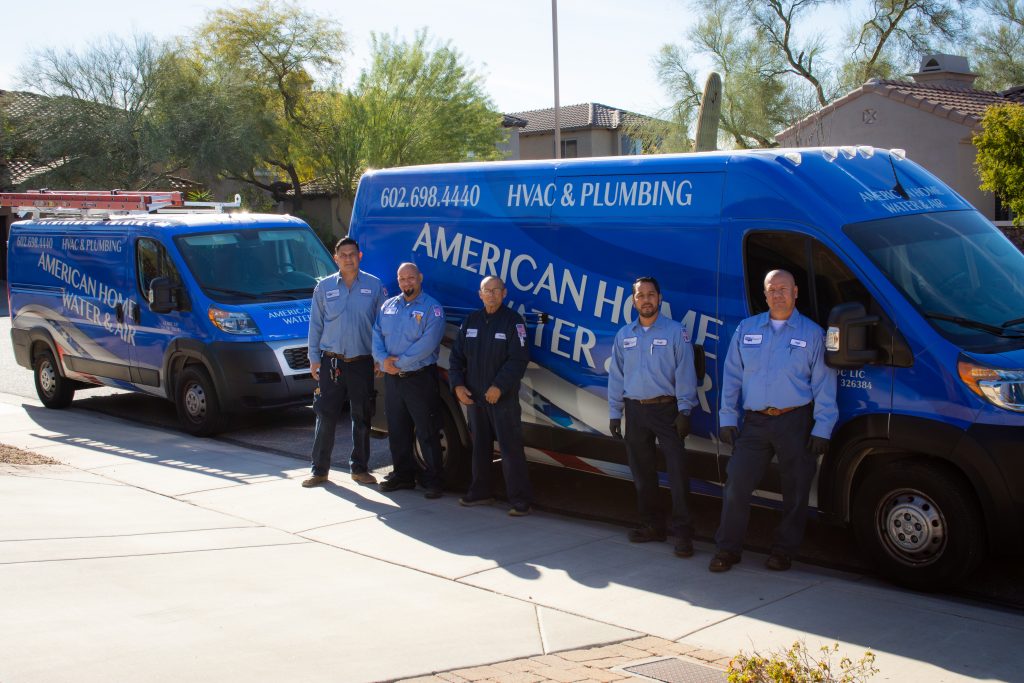 Why Choose American Home Water and Air?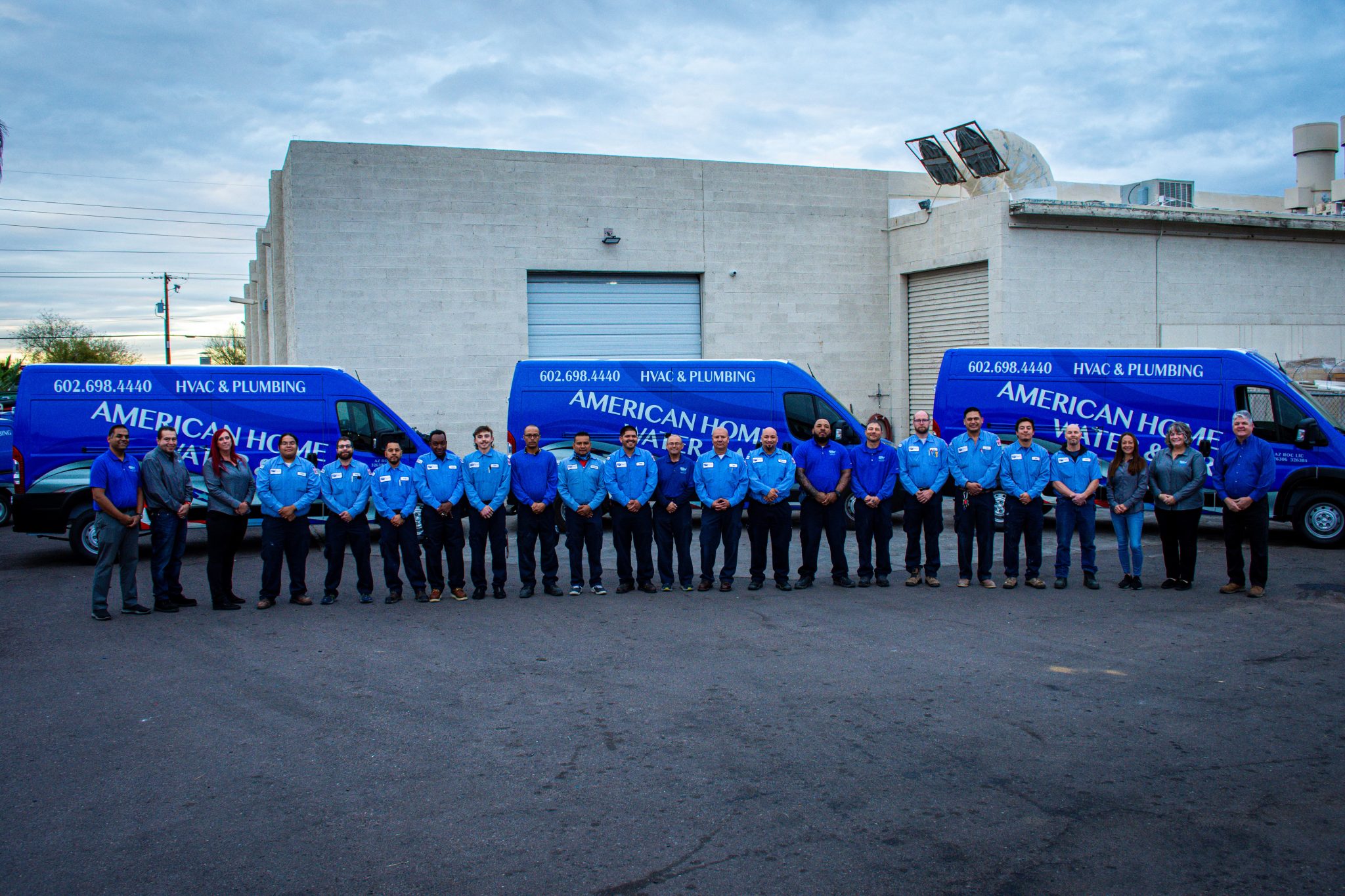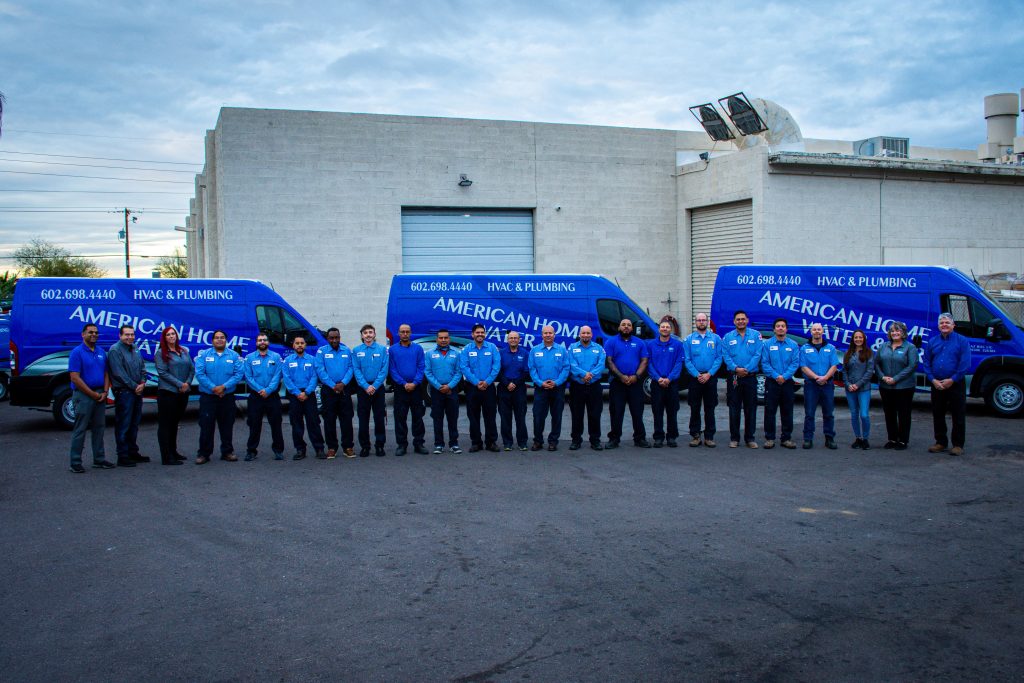 Throughout our 35+ year history, American Home Water and Air has provided more than 50,000 loyal customers with the following services, to name a few:
Air Conditioning Installation and Repair

Phoenix Water Softener Installation and Maintenance

Water Heater Repair

Reverse Osmosis System Setup
Our exemplary record of service includes:
5-Star Rating on Angie's List with More Than 580 Reviews

5-Star Rating on Customer Lobby with More Than 560 Reviews

5-Star Rating on Yelp with More Than 330 Reviews

4.9-Star Rating on Google with More Than 210 Reviews
Give us a call today and see why customers love our HVAC and water services in Phoenix so much!
We also provide services in these cities
Drain Cleaning Service Area Map
Drain Cleaning Services FAQs