Sewer Camera Inspection in Phoenix
Video camera drain inspections can be an incredibly useful tool for identifying problems with your drain. Whether you're dealing with small objects blocking your drains or other suspects causing plumbing headaches, modern technology has made picking out the exact issue much easier by allowing technicians to see inside your pipes.
That's why American Home Water & Air provides reliable plumbing camera services for homeowners in Phoenix, AZ. Our camera sewer inspection service helps to detect and diagnose any issues in your sewer line, without the need for costly and time-consuming excavation.
Our state-of-the-art equipment allows for comprehensive camera drain inspections to see what's lurking in your pipes and identify the root cause of your plumbing problems, whether they are clogs from food waste, leaks caused by cracks, or corrosion wearing away at your system.
How Sewer Camera Inspection Works?
During a camera sewer inspection, our team will attach a sturdy, high-resolution, and waterproof camera designed for heavy-duty work to a drain snake and insert it into your sewer line through a cleanout or other access point. Many of these devices come with a light source to enhance visibility.
The camera will then travel through the entire length of the sewer line, transmitting real-time video footage to our team's monitor to show what issue is hiding within the interior of your pipes.
We'll then analyze the footage to diagnose the issue properly. With our camera drain inspection service, we can pinpoint the exact location of any problems to provide the most effective and efficient solutions. No guesswork is required!
What Problems Camera Drain Inspection Identifies
Our video drain inspection services can identify a range of potential problems that would otherwise be difficult to see. After all, plumbing issues may exhibit certain symptoms, but their direct cause isn't always noticed until it's far too late.
These issues could include:
Clogs and blockages

Tree root intrusion

Corrosion and rust

Cracked or collapsed pipes

Leaks and other damage
Our leak detection cameras can detect any issues early on to more effectively figure out why things aren't working as they should before they cause significant damage to your plumbing system. 
Don't wait until it's too late to address potential plumbing problems in your home! Before you get to the point where costly and inconvenient repairs are needed, contact American Home Water & Air for camera sewer inspection services in Phoenix.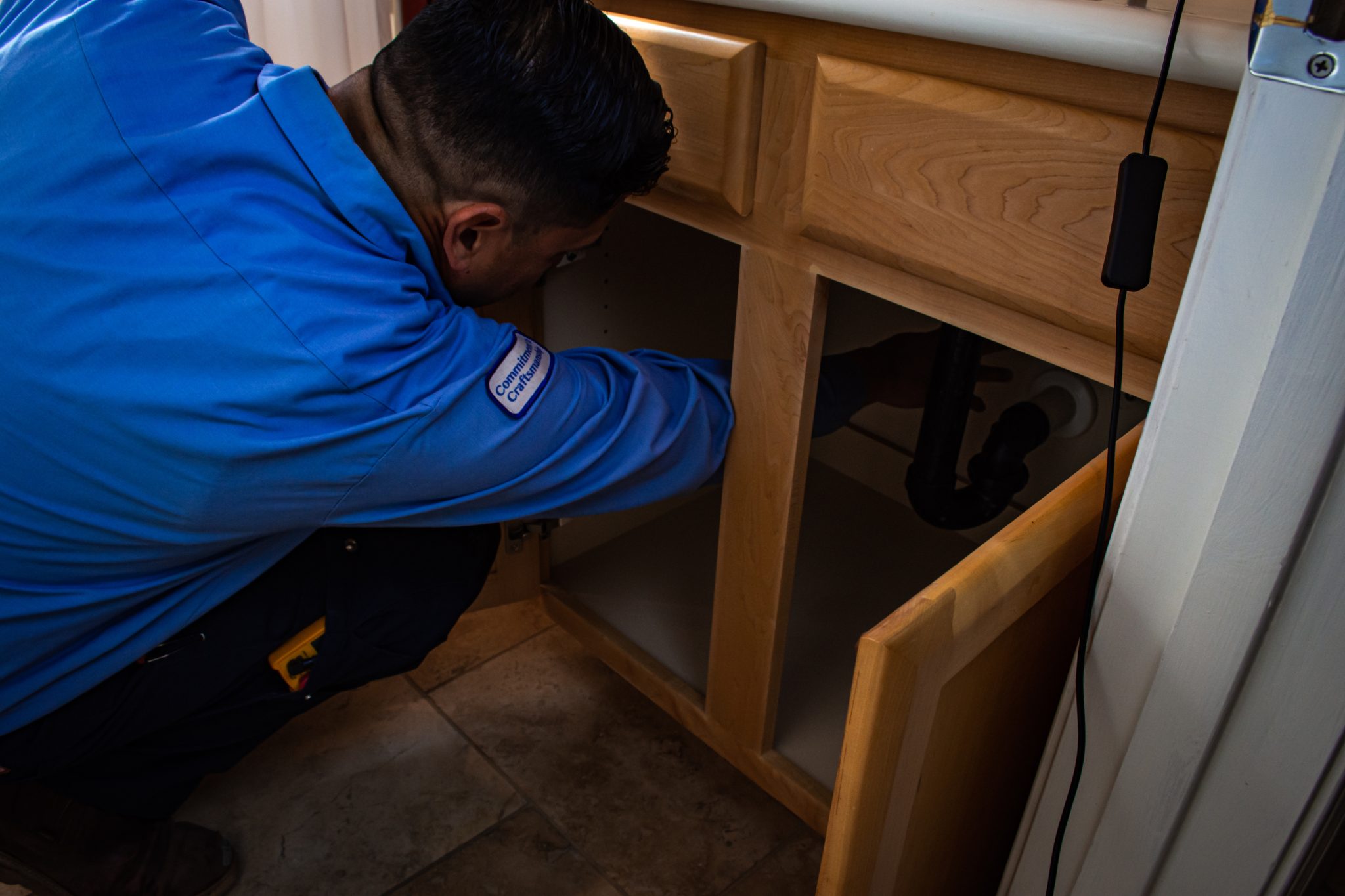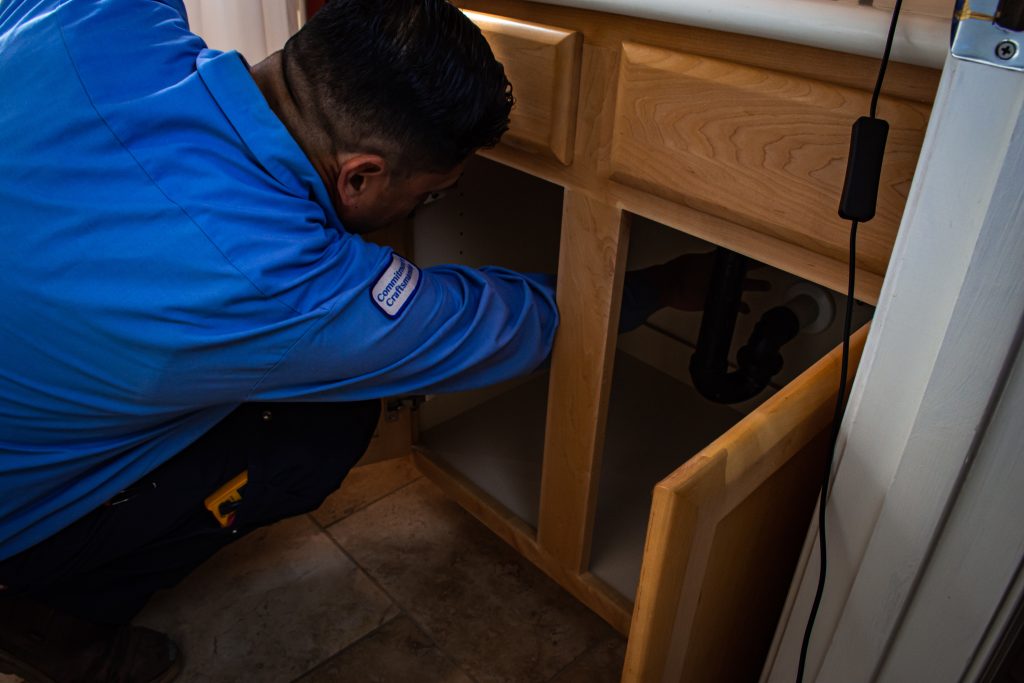 Benefits of Professional Video Drain Inspection Services
Our state-of-the-art equipment and experienced team accurately diagnoses plumbing issues in a non-invasive manner, reducing the time and costs associated with repairs as you're given a visualization of the problem.
Additionally, our detailed reports provide you with the information you need on the condition of your sewer line to make informed decisions about necessary repairs or replacements.
Other than that, professional video drain inspection services offer several benefits for homeowners that go beyond the immediate problem being dealt with. 
Sewer camera inspections can also provide preventive maintenance for your plumbing system, identifying other potential problems early on. In other words, these inspections can be immensely useful for figuring out which areas of your system could use a little extra help.
Choose AHWA For Video Drain Inspections
Video drain inspections are a valuable tool that your property can benefit from, both to resolve the issue at hand and for preventative maintenance. Don't wait until your plumbing issues become irreversible problems. Schedule an appointment with American Home Water & Air for camera sewer inspection services in Phoenix today!
Our experienced and professional team will provide you with accurate and reliable sewer camera inspection services to ensure that your plumbing system is functioning as needed to prevent further damage.
We'll take the appropriate steps for resolution and provide you with a detailed report so you know exactly what needs to be repaired or replaced.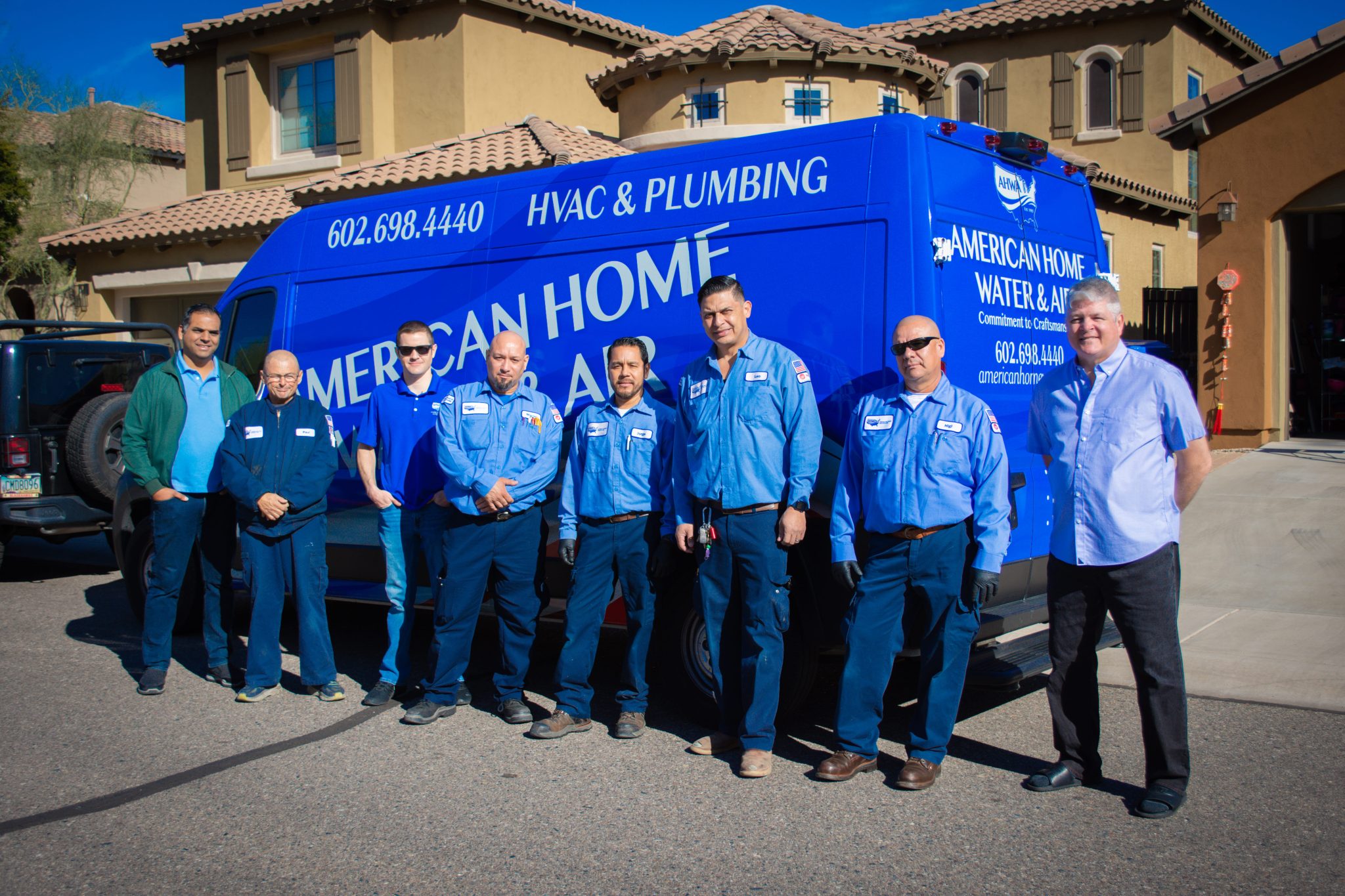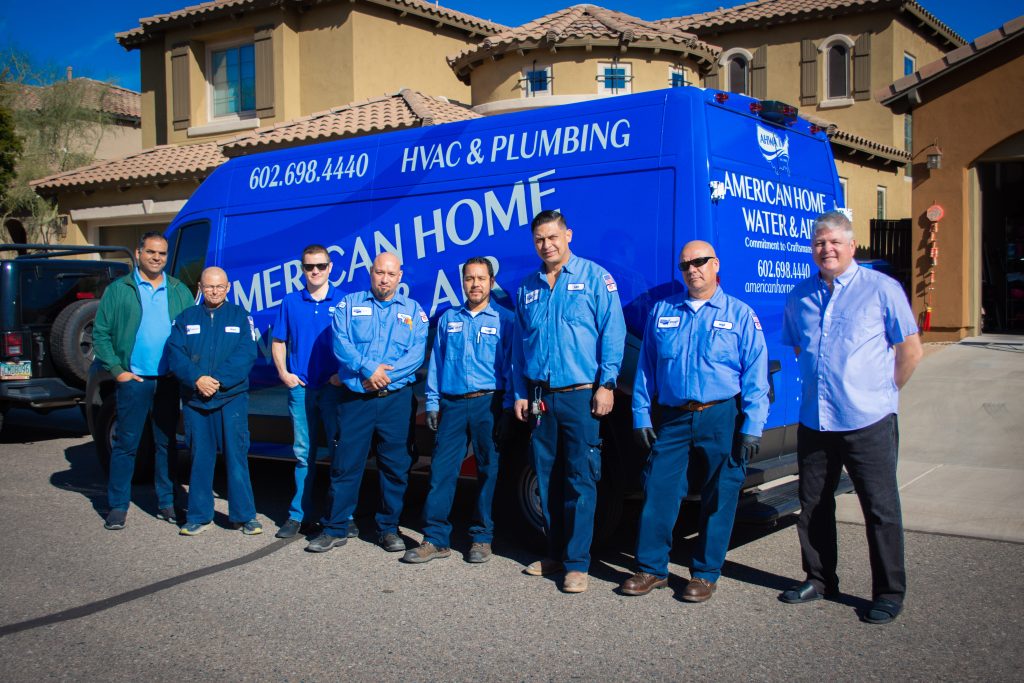 Why Choose American Home Water and Air?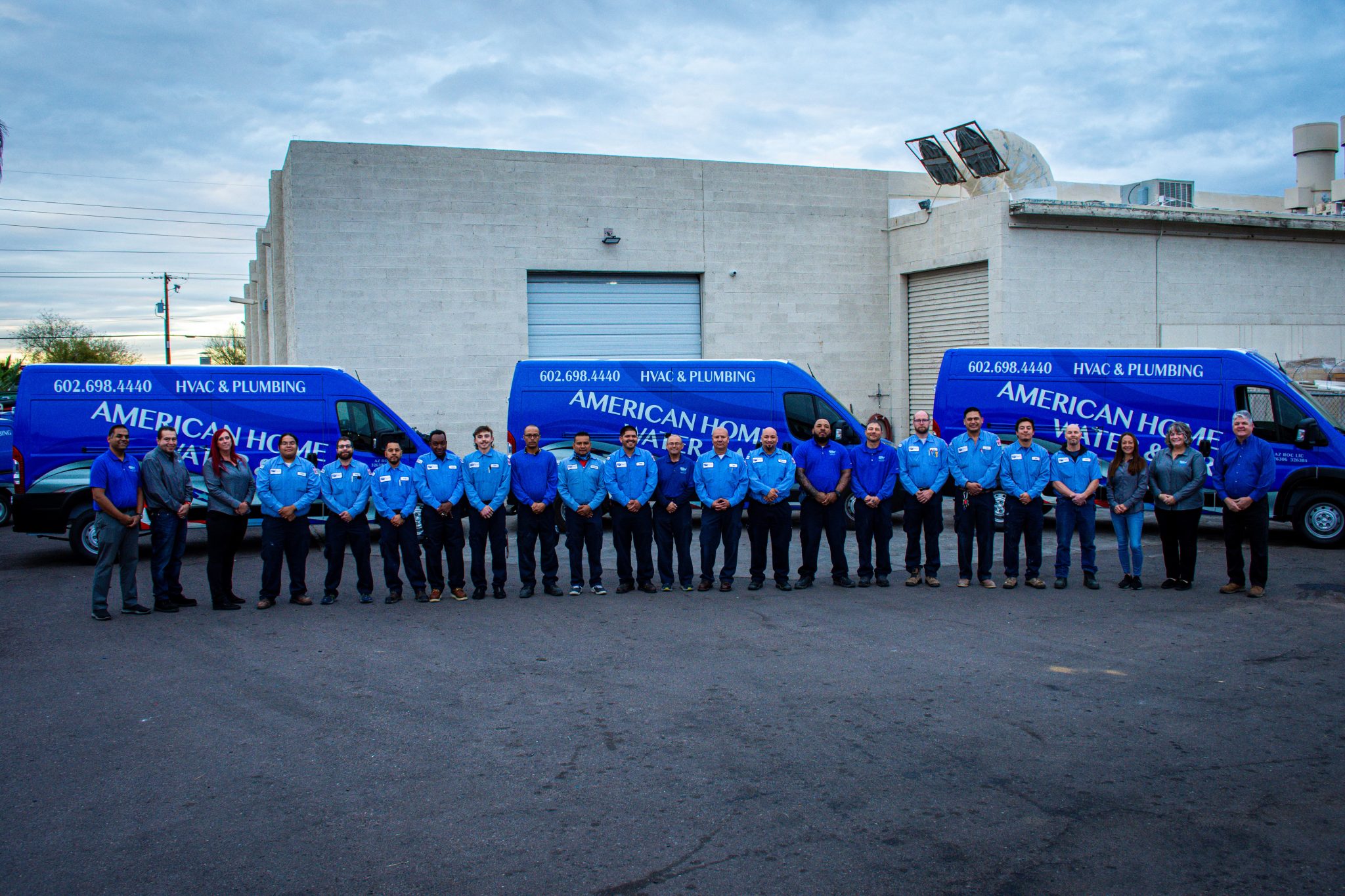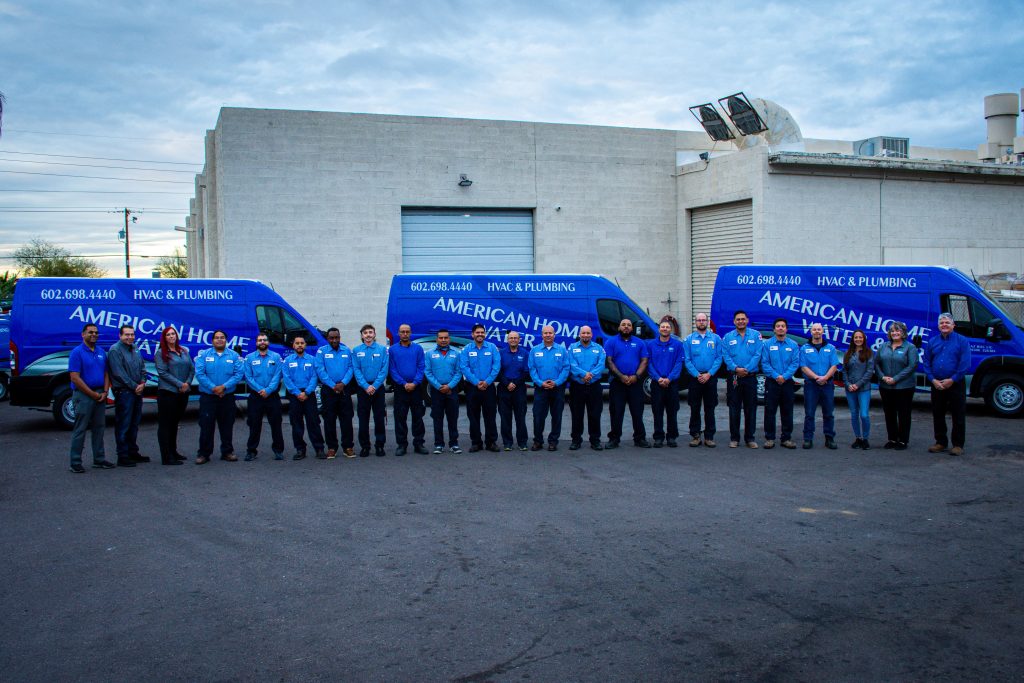 Throughout our 35+ year history, American Home Water and Air has provided more than 50,000 loyal customers with the following services, to name a few:
Air Conditioning Installation and Repair

Phoenix Water Softener Installation and Maintenance

Water Heater Repair

Reverse Osmosis System Setup
Our exemplary record of service includes:
5-Star Rating on Angie's List with More Than 580 Reviews

5-Star Rating on Customer Lobby with More Than 560 Reviews

5-Star Rating on Yelp with More Than 330 Reviews

4.9-Star Rating on Google with More Than 210 Reviews
Give us a call today and see why customers love our HVAC and water services in Phoenix so much!
We also provide services in these cities
Camera Drain Inspection Phoenix Service Area
Camera Drain Inspection Service FAQs