AIr Duct Cleaning in Phoenix, Arizona
Air duct cleaning service is unavailable from May 1st to September 1st.  We apologize for any inconvenience.  
Being a part of the Phoenix community for more than 35 years, we strive to provide the best HVAC and Air Conditioning Services in the Phoenix area. You can give us a call for HVAC and Plumbing in Cave Creek, Glendale, Scottsdale, Mesa and other regions in the Phoenix metro area.  You and your family will breathe easier with the help of our air duct cleaning in Phoenix, Arizona. We attack the pollutants and pathogens a simple air filter change won't reach!
Key Benefits of Clean Air Ducts
Air Duct Cleaning Service Pricing​ in Phoenix, AZ
| | | |
| --- | --- | --- |
| Air Duct Cleaning 1st AC Unit | | |
| Air Duct Cleaning Service Additional AC Unit | | |
What is Air Duct Cleaning in Phoenix, AZ?
Air duct cleaning in Phoenix, Arizona is an essential part of home maintenance and safety. 
Phoenix's air quality is among the poorest in America. Residential HVAC systems accumulate layers upon layers of debris and pathogens. Without periodic air duct cleaning, these contaminants will eventually end up in your family's lungs, potentially causing health issues.
As part of our air duct cleaning service, we remove bacteria, dust, and other debris from your air ducts, leaving you with great indoor air quality!
Our air duct cleaning services follow all protocols maintained by the National Air Duct Cleaners Association (NADCA) and Environmental Protection Agency (EPA). These protocols ensure we deliver a marked improvement for your home's air quality. 
In contrast, companies that don't follow these standards deliver a false sense of confidence and leave critical components of your HVAC system caked with layers of dirt and pathogens that make their way to your lungs as you breathe.
We are one of the few Phoenix, AZ duct cleaning providers to offer this level of service.
Is Air Duct Cleaning in Phoenix Necessary?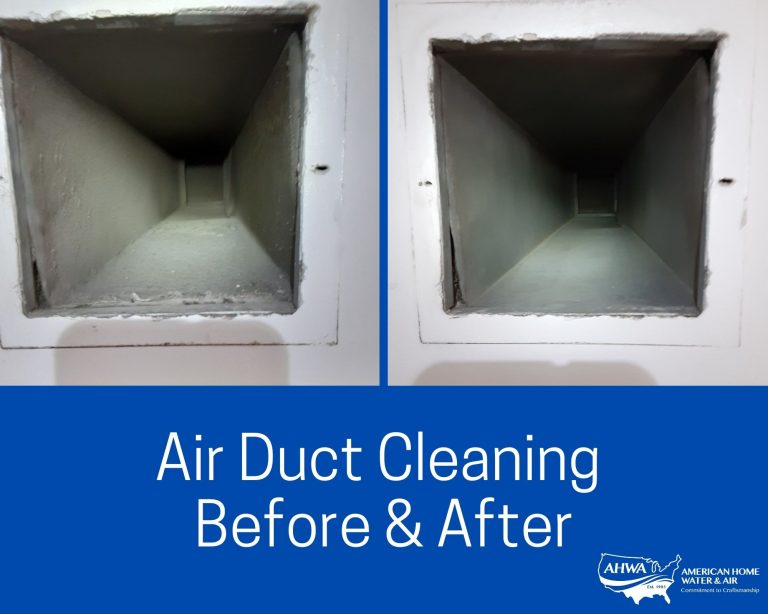 The National Air Duct Cleaners Association recommends having your ducts cleaned regularly to avoid respiratory issues. The correct interval will depend on whether members of your household have allergies or other medical conditions that necessitate indoor air being as pure as possible.
Otherwise, two to three years is sufficient.
In addition to protecting your respiratory health, air duct cleaning helps your HVAC equipment run more efficiently. Dust and debris within ducts forces HVAC units to work harder.
Our duct cleaners have the expertise and skill to thoroughly clean your ducts with little intrusion, protecting you and your HVAC equipment.
Air Duct Cleaning Reduces Allergens
Allergens can wreak havoc on your sinuses, making it difficult to breathe if you suffer from allergies, asthma, COPD or another respiratory condition.
At American Home Water & Air, we believe no one should have to endure those conditions in their own home. That's why we gear our AZ air duct cleaning practices specifically towards removing the dust and pathogens that inflame respiratory conditions.
No Gimmicks – Just Thorough Air Duct Cleaning in Phoenix, AZ
Fraudulent air duct cleaning services have plagued Arizona residents for decades. At American Home Water & Air, we loathe unethical business practices and strive to deliver the same quality and attention to detail that has made us a household name in Phoenix for more than 30 years.
Come see why we have thousands of five-star reviews on Yelp, Angie's List, and other platforms!
Why Trust AHWA for Your Air Duct Cleaning in Phoenix, AZ?
Help When You Need It Most