HVAC Careers in Phoenix, Arizona
Join American Home Water & Air's Winning Team! We're Hiring!
Are you ready to advance your career? Grow personally and professionally with a winning team? Then we want you to apply for American Home Water and Air HVAC jobs in North Phoenix.
American Home Water and Air has been proudly serving its people in Phoenix, Arizona for over 35 years, with a team of professionals who are passionate about helping others in innovative ways.
* Accepted file types: doc, docm, docx, pdf or zip
Pay & Benefits
$16-$30 per hour based on experience
Commission and bonus opportunities
Weekly payday (Every Friday)
Referral Bonus
2-3 weeks of Paid time off
7 Paid holidays a year
Medical, Vision, and Dental Insurance
Disability Insurance
Life Insurance
Consistent work schedule
Learn and grow; learn a real skill for a career not just a job.
Career Opportunities
American Home Water and Air is an equal opportunity employer, and we encourage and welcome applications from candidates from all backgrounds.
AHWA values all its employees, and we believe our employees are our greatest asset. This is why we offer an exceptional compensation package to all our employees with comprehensive health benefits and career advancement opportunities. Our company values align with those that support the mutual prosperity of people across the company—and we manage the company with exactly that in mind. To maintain our role as the most trusted air conditioning, heating, and plumbing experts in Arizona, we are constantly in search of talented and ambitious individuals to join our talented team.
At American Home Water and Air, we believe in empowering our employees by providing growth paths and ensuring they receive the best possible working conditions to advance their careers.
If you think you have the necessary tools and skills to join a winning team, please contact us at +1 602-993-0083 or send your CV to [email protected] or [email protected].
Our current job openings for HVAC jobs in North Phoenix include:
AC Technician
AC Install Lead
AC Installer
Why Choose American Home Water and Air?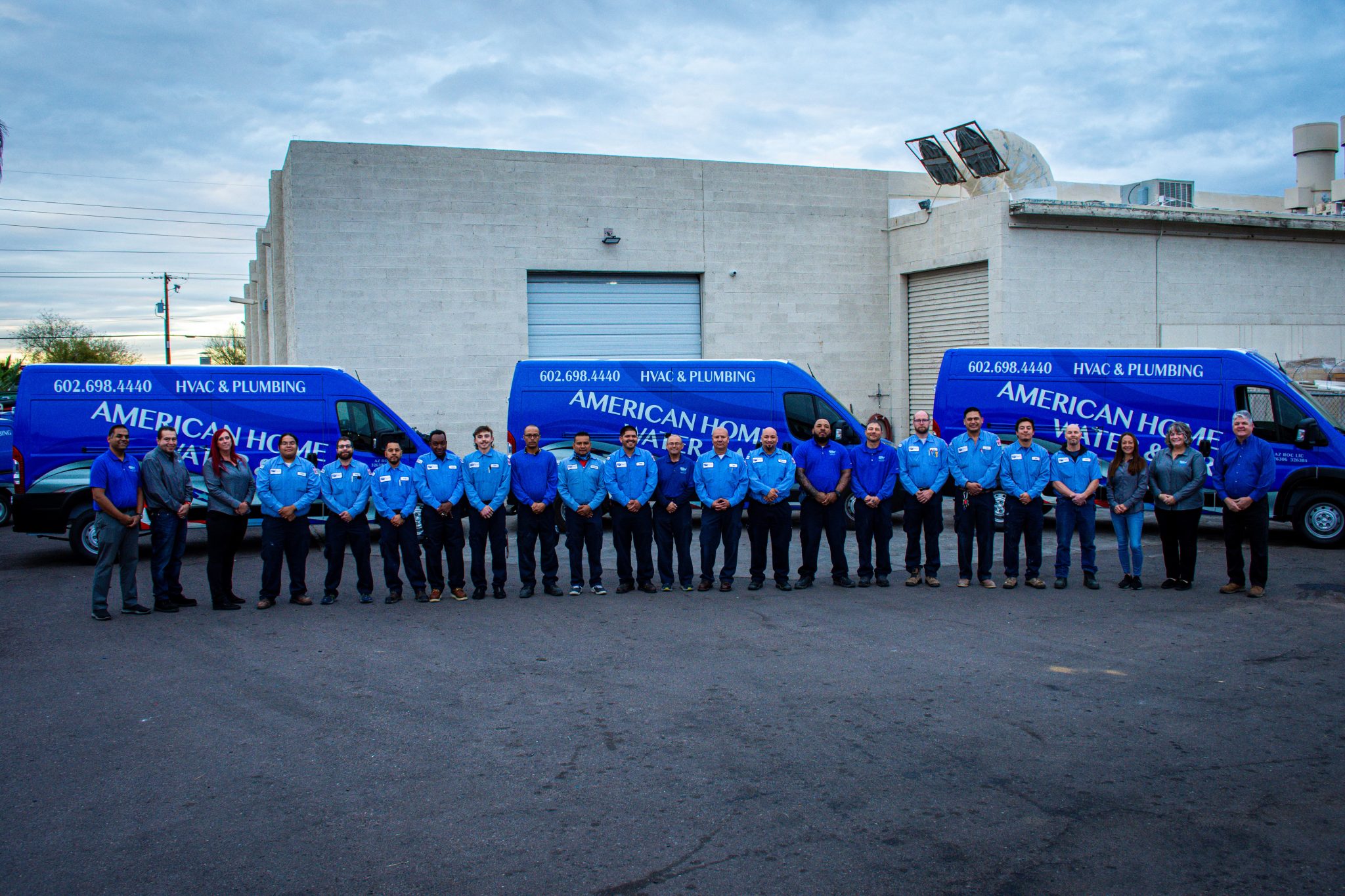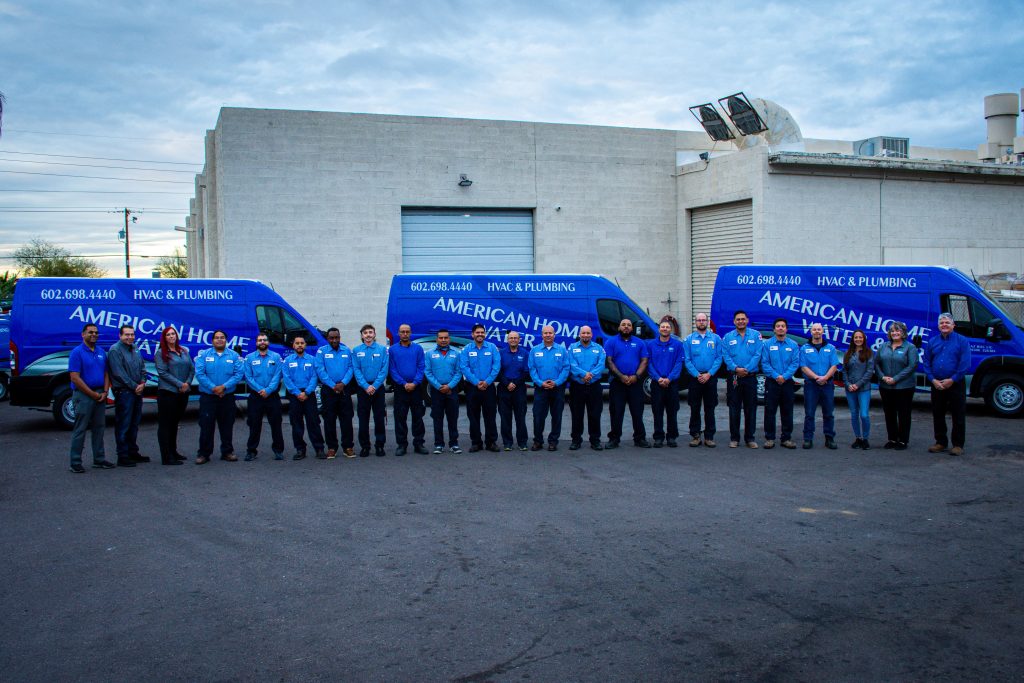 Throughout our 35+ year history, American Home Water and Air has provided more than 50,000 loyal customers with the following services, to name a few:
Air Conditioning Installation and Repair

Phoenix Water Softener Installation and Maintenance

Water Heater Repair

Reverse Osmosis System Setup
Our exemplary record of service includes:
5-Star Rating on Angie's List with More Than 580 Reviews

5-Star Rating on Customer Lobby with More Than 560 Reviews

5-Star Rating on Yelp with More Than 330 Reviews

4.9-Star Rating on Google with More Than 210 Reviews
Give us a call today and see why customers love our HVAC and water services in Phoenix so much!