Water Softeners in Phoenix, AZ
Water Softener Services in Phoenix, Arizona
At American Home Water and Air,  we focus on delivering high-quality Phoenix water softener installation, maintenance, and repair services. Our work speaks for itself! 
We've been installing Phoenix, AZ water softeners for more than 35 years. In that time, we've consistently offered our customers cutting edge water softening technology. Our equipment is manufactured and assembled right here in the United States, which means you can count on incredible quality and reliability.
If your softener has sprung a leak or isn't demineralizing your water adequately, give us a call! Our technicians have the tools and expertise required to pinpoint issues and fix them fast.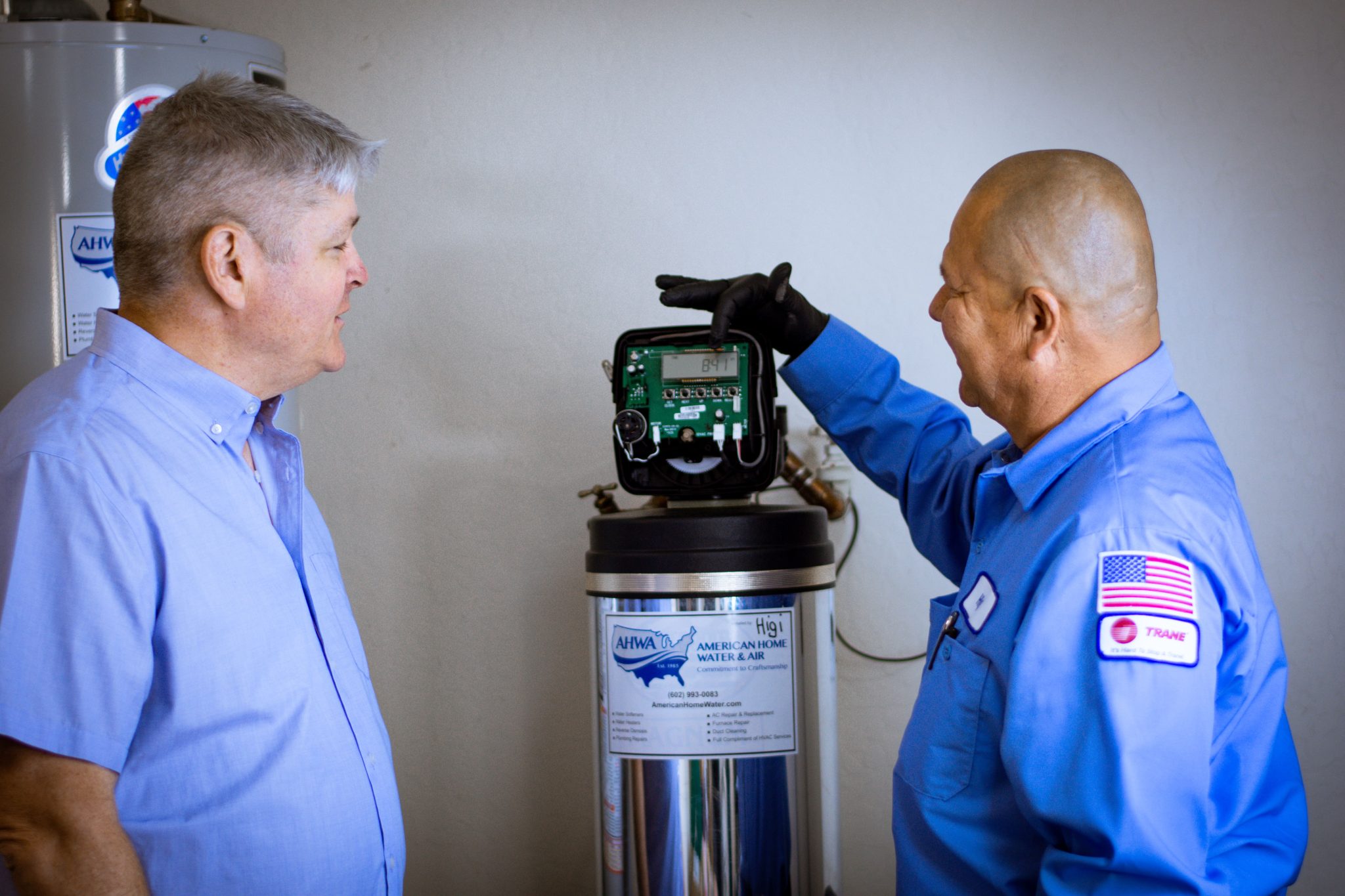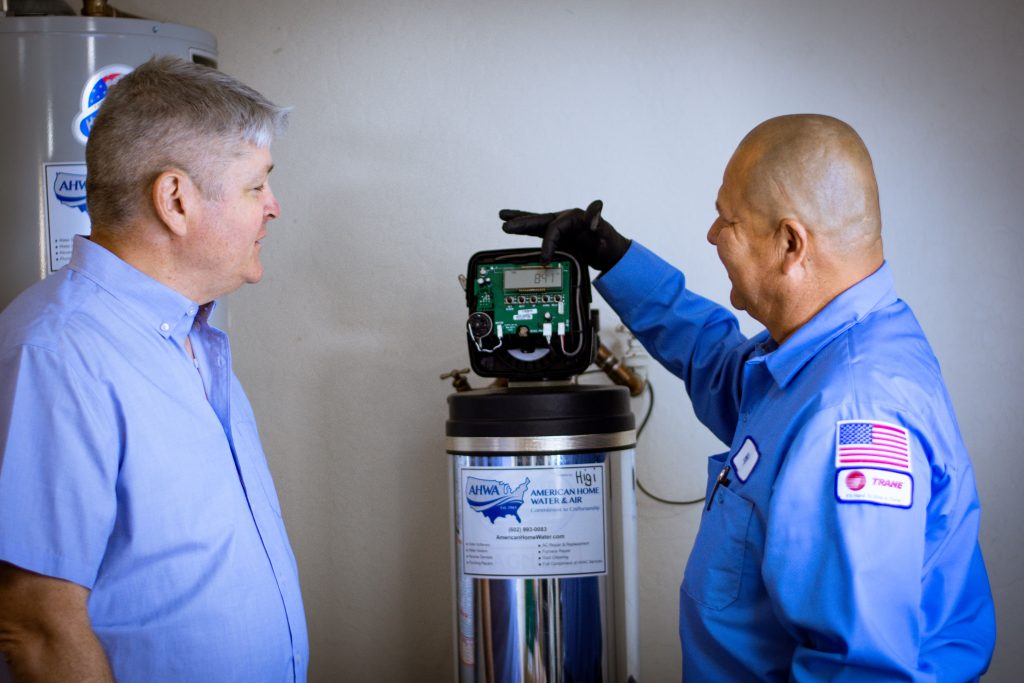 We also provide a variety of top-rated services in several service areas like Plumbing & HVAC services in Gilbert, Glendale HVAC and plumbing, plumbing and HVAC in Surprise, plumbing and HVAC in Scottsdale, and many other areas in Arizona.Water softener issues we commonly solve include:
Excessive salt bridges
Improper salt usage
Expired resin beads
Excessively salty water
Regeneration issues
Continuous regeneration
Brine tank filled with water
Water discoloration
Inadequate water levels
Low water pressure
Strange noises
The President - #1 Selling Water Softener System in Phoenix
Water Softener Service FAQs
Why Choose Us in Phoenix area, Arizona?
American Home Water and Air has been the top choice for water softener systems in Phoenix, Arizona for more than 35 years. Here's what makes us great.
Help When You Need It Most
What Clients Say About Our Water Softeners in Phoenix, AZ
Well, after 20 years it was time to replace my softener. I referenced Yelp to find the right company. That Company was American Home, Water & Air. I was not disappointed. The office staff was friendly and had me in the schedule right away. Before they arrived, I received a text saying that they were on the way. Not only that, but I was given the service persons name and photo. The notification even allowed me to track his vehicle. Fidel arrived right on schedule and wore his mask the entire visit.
Called them again! This time to re-install my softener. And again, they did a great job. Fast, honest, clean, and cheap. My technician was Isaias Angel Jr ("Junior"). He came and did an excellent job with installing the water softener and plumbing. I can't say enough good things about this company. They are my go-to.
This company is my go-to place for air, softener, RO, hot water heater. Just moved in to our new home and wanted these systems inspected and maintained because the owner did not have any other information and I did not want to rely on the inspection reports (these guys are a joke... Would rather have individual trades people to examine the above systems). This company is fair professional efficient knowledgeable! These are the guys you want! Thank you so much. Higi and Mack are AWESOME!
We also provide services in these cities
Phoenix Water Softener Services Map