Phoenix Water Heater Installation and Repair
When looking for Phoenix water heater installation and repair, you want to be assured of good, honest, knowledgeable, and timely service. At American Home Water and Air, that's our specialty!
We provide top-notch service for all things water heater-related, including water repair and installation. The peace of mind our technicians provide has made us the go-to choice for more than 50,000 customers over the last 35+ years.
About Our Water Heater Services in Phoenix, AZ
Is your existing water heater on its last legs? Our technicians will remove the faulty unit, help you select the right water heater replacement in Phoenix, then install it professionally.
water heater installation
Looking to install a new water heater from scratch? We've got you covered! Choose from highly-rated units from Bradford White and other top brands.
Having trouble with your existing water heater? Our water heater repair technicians are experts at pinpointing problems and solving them promptly.
Signs You Need Your Water Heater Repaired or Replaced
So how long does a water heater last? Usually, a water heater that's used well can last anywhere between 10-15 years. However, as you get closer towards this range, there's a higher chance you might run into issues with your water heater.
Running into issues with your water heater can spell big trouble down the road for your systems. It's important to be able to recognize the signs that you need to contact a professional for water heater repair in Phoenix. Here's some of the top signs to look out for: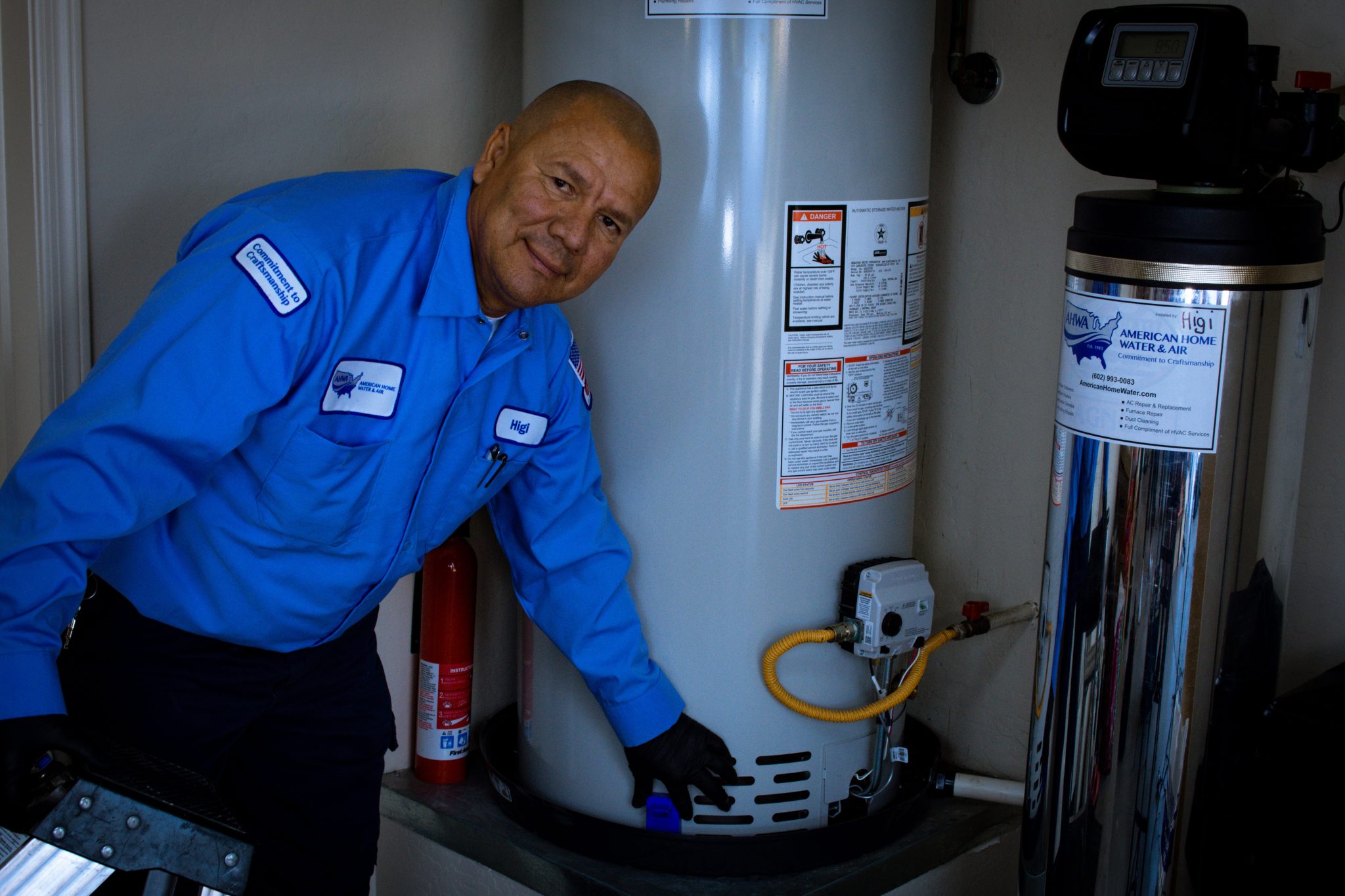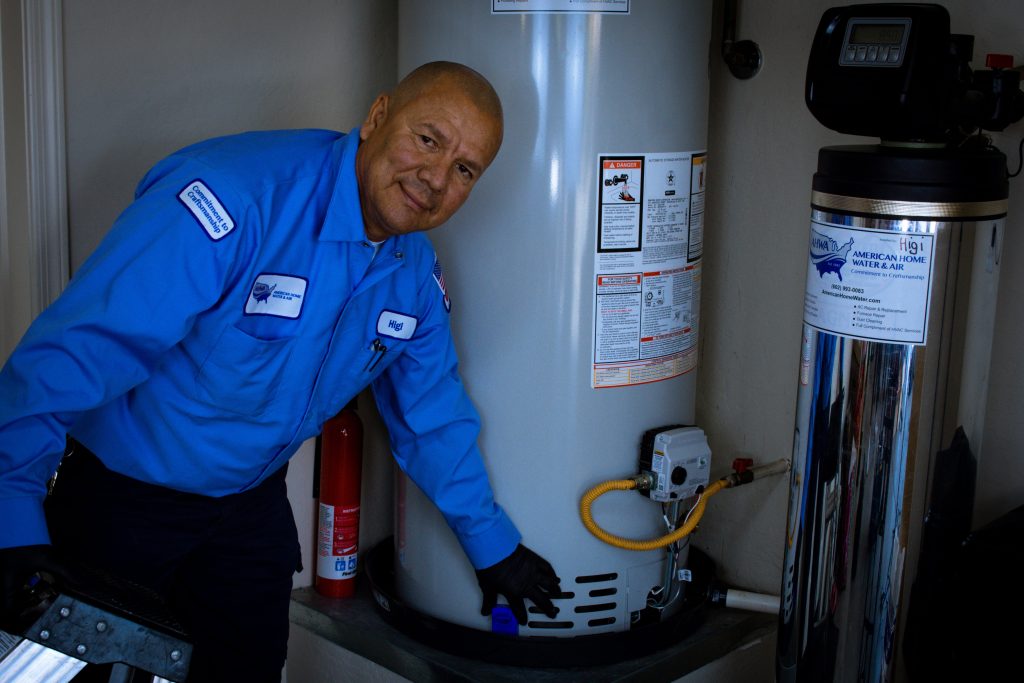 Rust or corrosion damage to piping or valves
Constant leaks at various locations
Problems with lower water pressure, especially when using hot water
Random changes in water temperature from hot to cold and back again
Odd sounds and noises coming from the piping
These and many more could indicate that in the worst case scenario, you might need to connect with an expert for water heater replacement in Phoenix. But don't panic – most issues can be fixed or resolved with a simple servicing call to American Home Water and Air.
Cost of Water Heater Services
Having immediate, on-demand access to hot water is a luxury that's transitioned towards being a necessity in our day to day lives. Because of this, water heaters in Phoenix, AZ are an essential part of our home equipment and should always be the best you can get. Our models come in gas or electric versions that are adjusted to cover any budget, fit into any space, and work within any degree of usage. And to make things easier for you, our quotation process comes with expert advice from our technicians that offers you the best choice that's tailored to your individual needs.
American Home Water and Air is your go-to choice for water heater installations in Phoenix, as well as repair, maintenance, and replacement services. Let us show you why we're renowned for our experience and knowledge when it comes to water heaters in Phoenix, AZ.
We offer a special selection of best-in-class water heater models that serve as the best options for any water heater replacement in Phoenix. If you're looking to upgrade from your existing model and looking for a great, all-rounder option that can put in the work and last you for years, you can't go wrong with our lineup. Here's some examples of what we have to offer.
Hydrojet® Total Performance System
This model has a special design that reduces how much debris builds up over time in your systems, and is specifically designed to deliver water at a constant temperature throughout your household. You won't have to worry about suddenly losing your hot water, and it's also more energy efficient, so it works for much longer while saving you money on your energy bills.
Commercial Hydrojet® Sediment Reduction System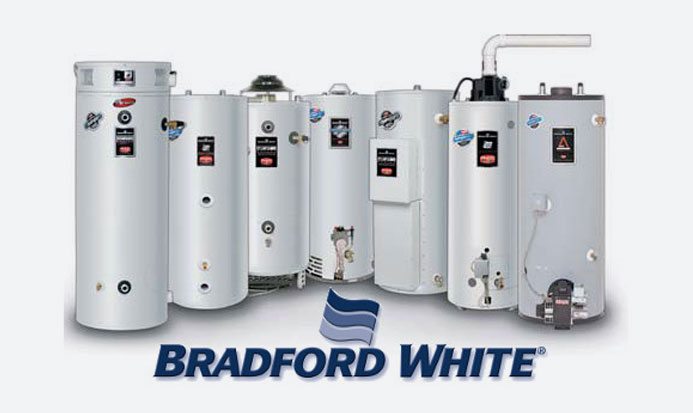 An improvement over the original Hydrojet system, this water heater model also works to reduce debris buildup that can damage your heater and require a servicing call for water heater repair in Phoenix, AZ. This feature is also incredibly important in a place like Phoenix, where the hardness of the water is a major factor in being used properly.
Bradford White ICON System® Intelligent Control
Building on an already solid foundation, this new and improved system comes with several important features, such as a sturdier frame, improved LED lights, better temperature control, and a built-in igniter for ease of use. The best part is that this model can easily be used for water heater installation in Phoenix, since it's designed to replace older Bradford models very easily.
Water Heater Service FAQs
Knowing how to drain a water heater is important since many manufacturers recommend doing it at least once a year or as issues arise. Get a garden hose section at least three feet in length. It will need to have a fitting capable of attaching to the drain valve at the bottom of your water heater.
Once you have the hose (and a bucket to place the other end of it in), follow these steps:
extinguish the water heater pilot light by disconnecting your heater's gas (or simply unplug the heater if it's electric)

disconnect the heater's water supply

attach the hose, fitting end first, to the drain valve and open the valve

let the water drain out (empty the bucket as needed to prevent overflowing)

once you've drained the tank by the desired amount, reactivate the water supply

once the tank is full, either relight the gas or plug the heater back in
A gas water heater, as the name would suggest, heats the cold water inside it through the use of a gas burner. The gas created during this process is extremely hot and toxic, which is why a chimney carries it outside after it has done its job of heating the water in the tank. Electric water heaters instead use electrical elements to heat the water. Both types of heaters usually have a thermostat allowing you to control just how hot the water gets.
It usually takes our water heater service professionals no more than an hour and a half to install a new water heater. If we also need to remove and dispose of the old one, the process may take around three hours in total.
We also provide services in these cities
Phoenix Water Heater Service Map