Toilet Repair & Installation in Phoenix, AZ
American Home Water & Air is a one-stop-shop for all your toilet installation and repair needs in Phoenix, AZ. If you are facing frequent toilet issues like clogs, leaks, or other plumbing problems, our experienced and licensed plumbers can quickly diagnose the problem and provide efficient and affordable toilet repair solutions.
We also offer installation services for those looking to install a new toilet. Our plumbers can help you choose the right toilet for your home or office and provide reliable new toilet plumbing services. 
Emergency Toilet Repair in Phoenix
When it comes to emergency toilet repair in Phoenix, it is essential to choose the right specialists. At American Home Water & Air, we understand the urgency of emergency repairs and ensure you have access to plumbers when you need them the most.
Our team of experienced plumbers is equipped with the latest tools and technology to handle any emergency toilet repair. When choosing an emergency repair specialist, always look for a company with a proven track record of providing fast and reliable services
The Benefits of Getting a Professional Toilet Repair & Installation
Choosing American Home Water & Air for your toilet repair and installation needs comes with many benefits, including:
Professional and experienced plumbers to install toilet and repair services

Quick response time for emergency repairs

Use of the latest technology and equipment for efficient and reliable services

Affordable and transparent pricing

Guaranteed customer satisfaction
With our toilet installation services, you can be assured of timely and professional installation, ensuring that everything is up and running in no time.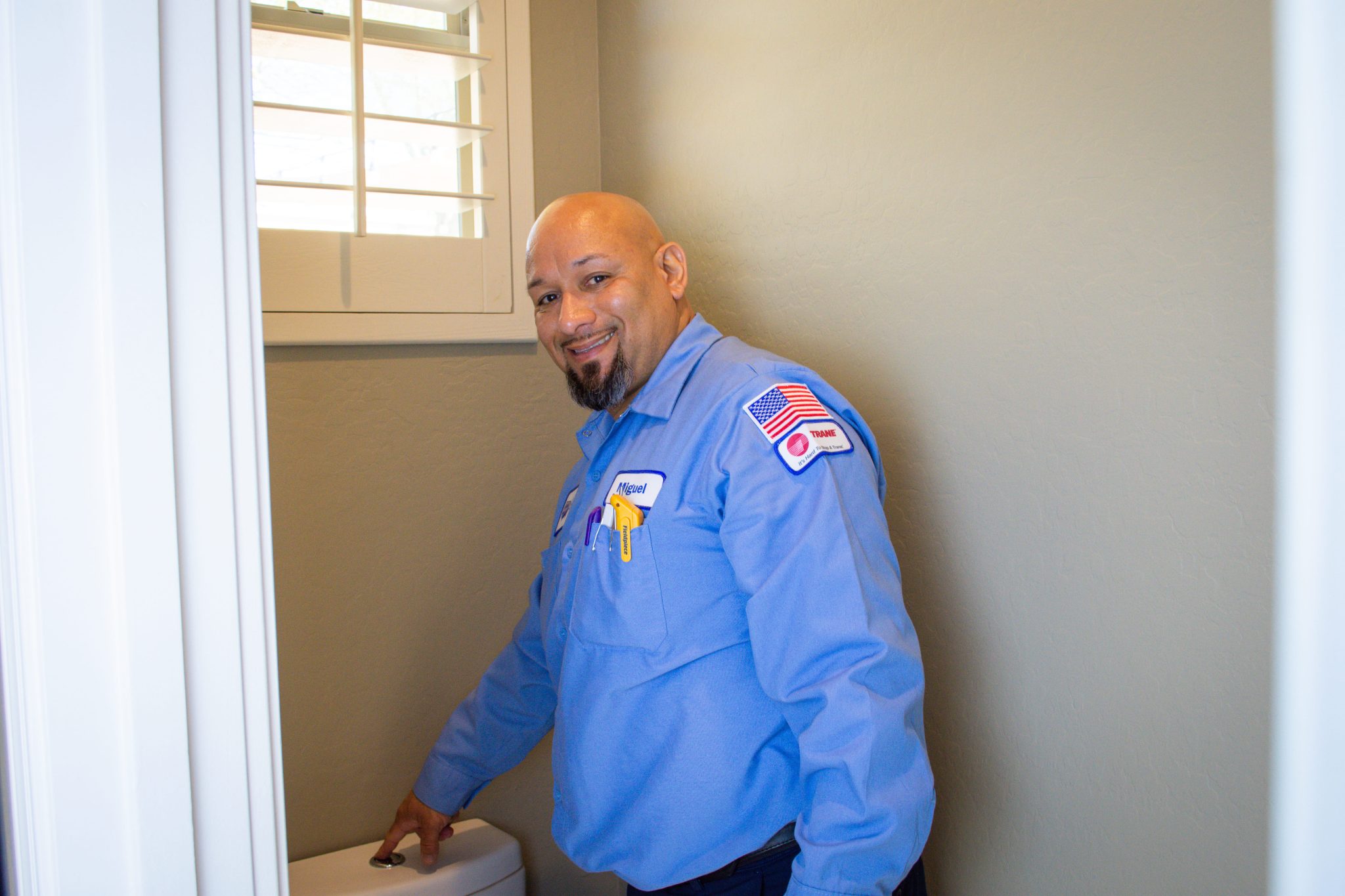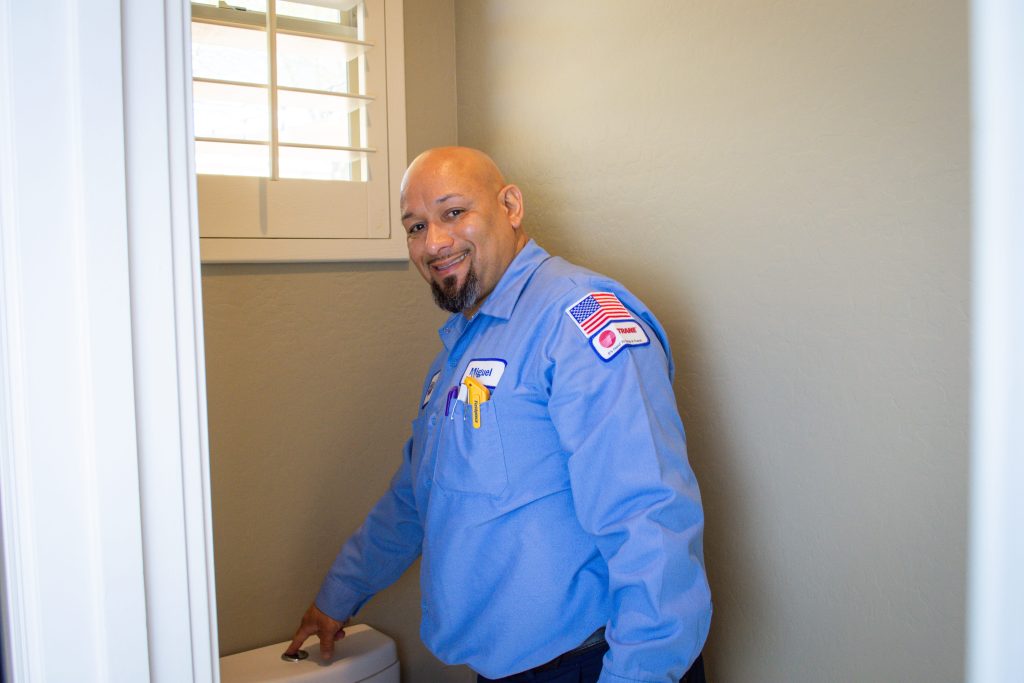 Avoid Common Toilet Repair & Installation Mistakes
There are several issues that homeowners can run into when handling a DIY toilet repair or installation:
Tightening the bolts and nuts too much
While it's important to securely place your nut and bolt pieces during your installation or repair project, tightening them too much can put excess pressure on the fixture and can cause chips or breaks very easily.
Forgetting to note the water line's length
Replacing the water line requires you to factor in its length to make sure everything fits properly when you put the toilet back in. Not doing so means you'll need to pause your project to get the right supplies, which can be very inconvenient.
Leaving the toilet lid on while conducting repairs
The toilet lid is not a fixed part of your fixture, which means it can be unsafe to do any of your work with it still sitting on top of your toilet. It only takes a slight shift to fall, leading to a broken lid and extra costs.
It is always best to leave the job to the professionals to avoid common mistakes in toilet repair and installation. American Home Water & Air offers professional and reliable services, ensuring that your toilet installation or repair is always done correctly.
Our plumbers have the experience and expertise to identify and fix any issues, saving you time and money in the long run. Avoid the hassle and stress of DIY toilet repairs and installations and leave it to the experts. Contact American Home Water & Air today to schedule your toilet repair or installation appointment and experience the advantages of working with an industry leader.
Why Choose American Home Water and Air?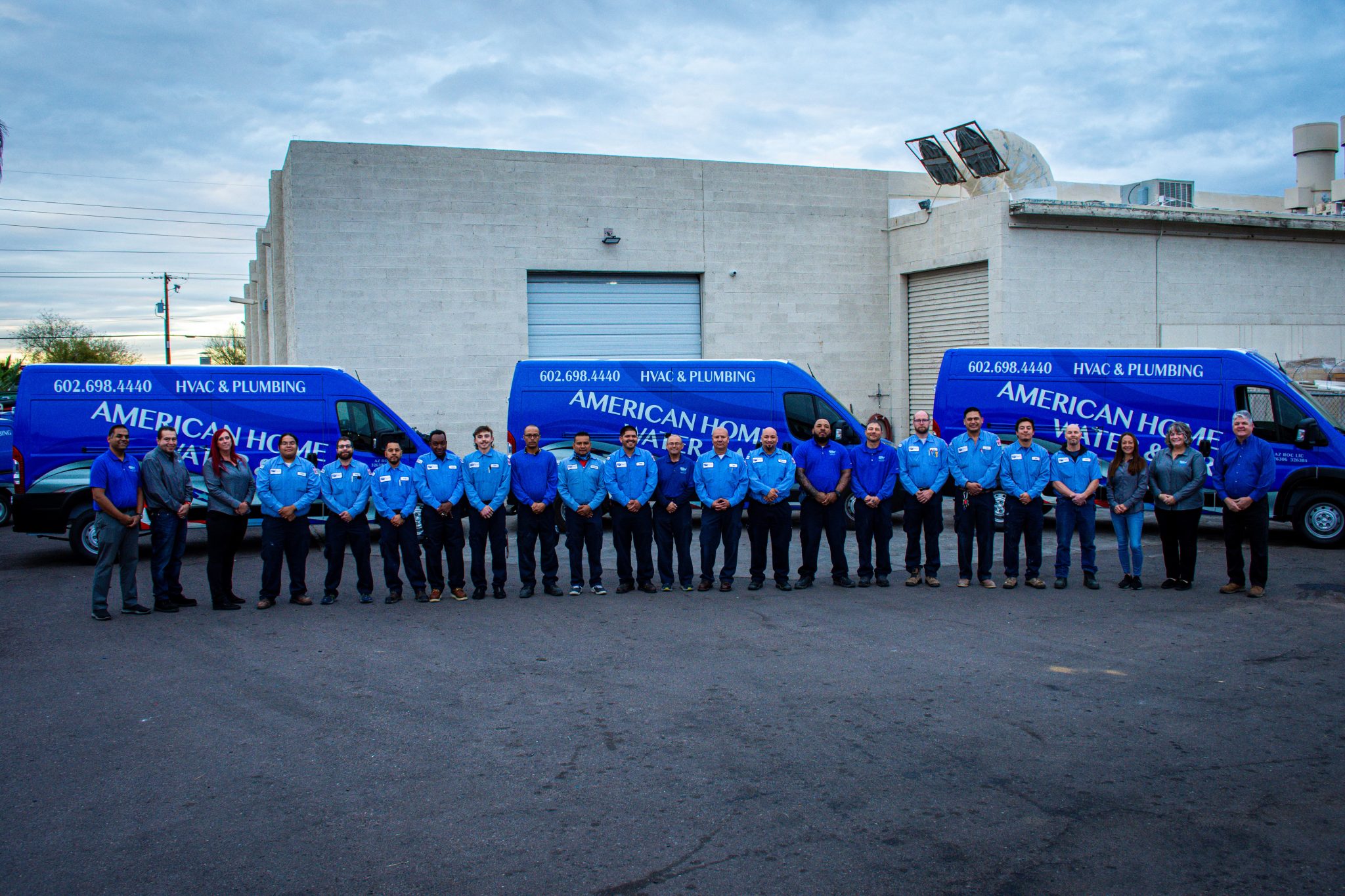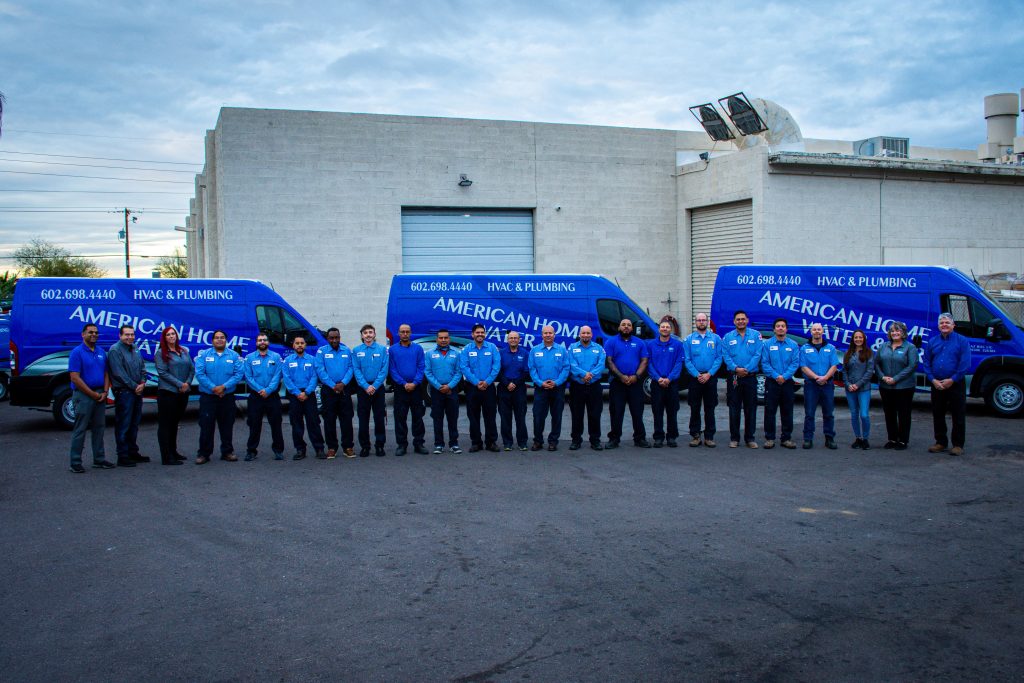 Throughout our 35+ year history, American Home Water and Air has provided more than 50,000 loyal customers with the following services, to name a few:
Air Conditioning Installation and Repair

Phoenix Water Softener Installation and Maintenance

Water Heater Repair

Reverse Osmosis System Setup
Our exemplary record of service includes:
5-Star Rating on Angie's List with More Than 580 Reviews

5-Star Rating on Customer Lobby with More Than 560 Reviews

5-Star Rating on Yelp with More Than 330 Reviews

4.9-Star Rating on Google with More Than 210 Reviews
Give us a call today and see why customers love our HVAC and water services in Phoenix so much!
We also provide services in these cities
Toilet Repair & Installation Service Map
Toilet Repair & Installation Service FAQs