Clear and Competitive Plumbing Prices in Phoenix, AZ
Proper plumbing systems are a big deal for residents of Phoenix, and at American Home Water and Air, we know it better than anyone. In fact, we offer some of the best plumbing services at affordable prices for any homeowner in Phoenix and the surrounding areas. 
Our commitment to our clients means that we perform a wide range of services, repairs, and maintenance for plumbing systems and have some of the best plumber prices in town.
If you're unclear on how much does a plumber cost on average in Phoenix, then consider the following factors as part of your assessment.
Our Plumbing Prices Philosophy
Our philosophy at American Home Water and Air is to deliver top value for our customers, which ensures they can get the help they need at an affordable price point. Many companies may try to upsell you on high-cost replacements or redoing the whole system where simple repairs would be enough. 
Thankfully, we've built a reputation for integrity and quality because we always avoid these kinds of disreputable practices. With us, you'll get transparent pricing and upfront explanations on why we're recommending a specific plan of action, so you can always be sure you're getting the best plumber price.
We offer a clear breakdown of the plumber cost for any given situation, which is always customized and adjusted to each customer's unique needs. So whether it's a simple repair, maintenance task, or a more complex solution, you'll always get what's best for you.
Average Plumber Prices List
Our pricing is based off our experience, average pricing costs, and the specific situation we encounter with each customer. We've put together a table to cover the usual repair situations we come across and their average costs for repair or service.
Drain Cleaning/Camera Drain Inspection Pricing
| | | |
| --- | --- | --- |
| Clear blockage with hand auger | | |
| Trap Clearing (only derbis removal) | | |
| Individual Drain Clearing | | |
| Main Line Clearing w/ Cleanout Access | | |
| Main Line Clearing w/o cleanout Access | | |
| | | |
| Main Line Camera Inspection | | |
| Install Homeowner Provided Faucet or Toilet | | |
Factors Influencing Plumbing Costs
There are several factors that affect how much a plumber costs in Phoenix, and they're usually why you'll find differences in plumber prices across the board.
Age of Your Plumbing System
For one, age is a large aspect of plumbing service costs. The older a plumbing system is, the more likely it is that it needs a significant amount of work, which a higher chance that we'll need to replace parts or systems within the existing setup.
Size of the Piping
The sizing of the piping may also play a key role, as some builders may have cut costs by installing undersized piping. This ends up leading to issues with additional loads that can't be supported by the existing plumbing, leading to leaks, clogs, and in some cases, burst pipes.
Cost of Parts & Materials
There's also the amount of time and cost of parts and materials used across each project, which can also vary depending on the job and the specific time we're called. For example, a repair that needs a high-demand part may end up costing more than usual.
Requesting a Personalized Quote
American Home Water & Air offers free quotes for our services, so it never hurts to get in touch with us to get an understanding of the plumber prices for various services. 
We generally assess a variety of factors, such as the problem being experienced, the diagnosis by the technician, the solution to address the problem, and the materials needed. Sometimes, depending on the client's unique needs, we may also have to consider additional considerations, such as budget constraints, unique housing layout, etc.
All of these combined leads to us providing an accurate and customized estimate that's specific to your needs, which means you're only getting quoted on exactly what you need – nothing more, nothing less.
Why Trust AHWA for Your Air Duct Cleaning in Phoenix, AZ?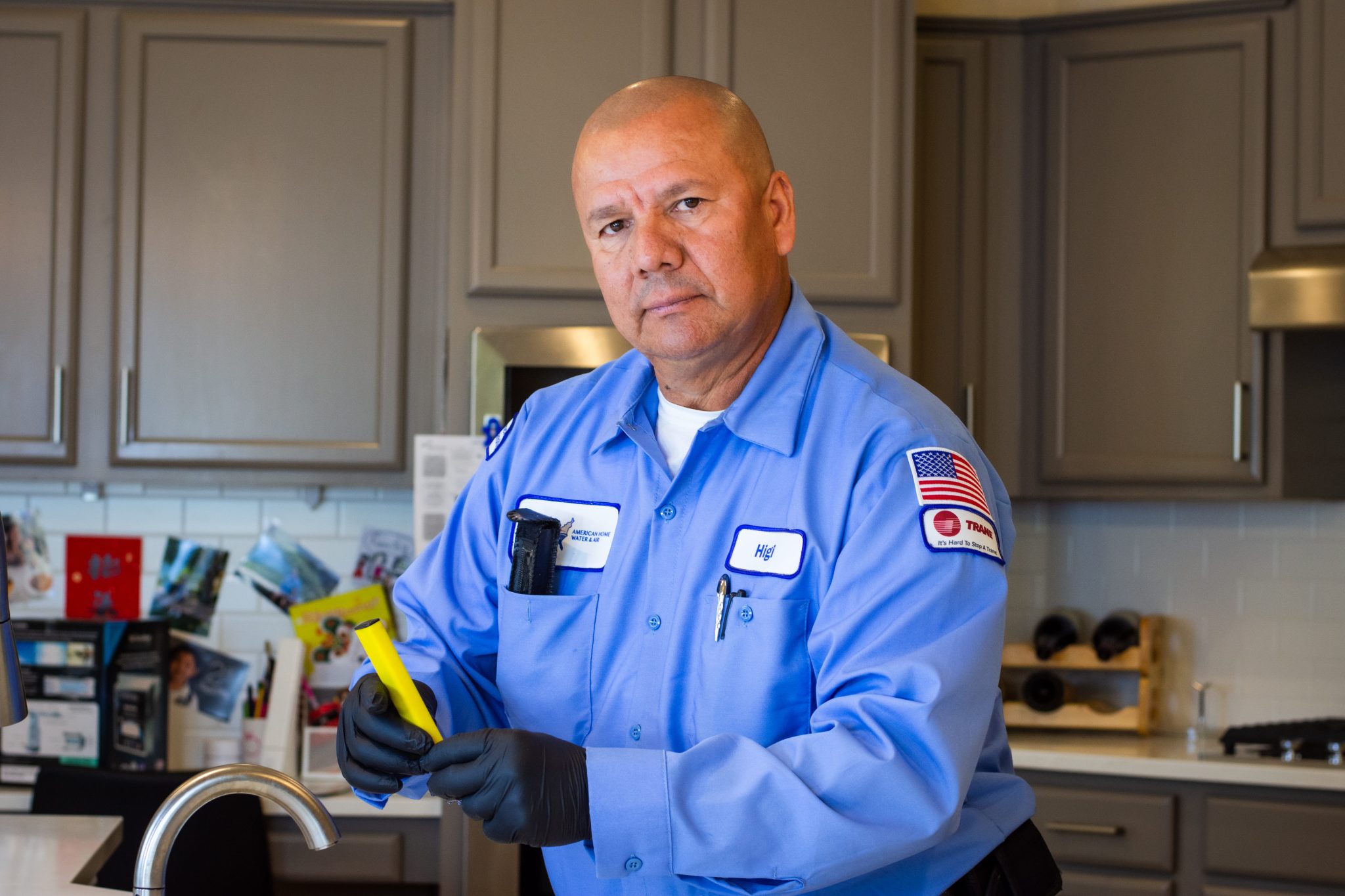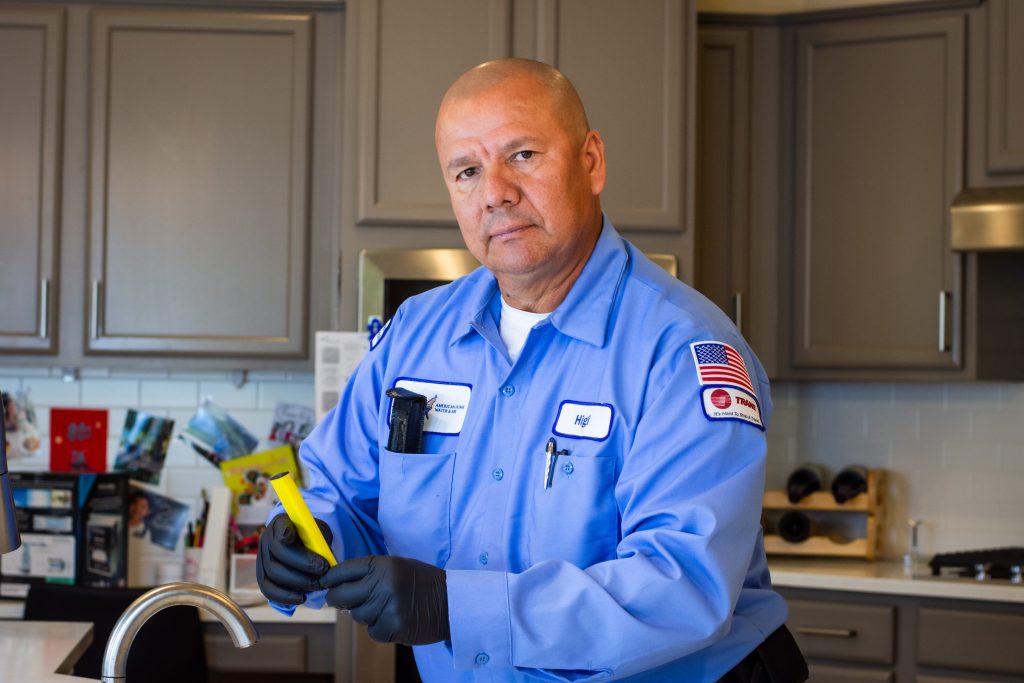 Help When You Need It Most
Frequently Asked Questions
The range of hourly plumber prices will vary significantly depending on where you're located, as well as other factors such as how your home is designed, the extent of damage/work needed, etc. However, on average, a plumber might charge anywhere between $45-150 per hour depending on the job.
While there's definitely some variance in this as well, due to individual salaries, qualifications, and number of jobs taken per year, but journeyman plumbers in Arizona make anywhere between $55,000 to $75,000 per year.