Faucet Replacement & Repair in Phoenix, AZ
If you are looking for faucet replacement and repair services in Phoenix, AZ, American Home Water & Air has got you covered. Our expert team specializes in faucet replacements, repairs and installations, providing top-quality services that are sure to exceed your expectations.
If you've been searching for "faucet repair service near me," you've come to the right place
What Are the Different Types of Faucets?
There are several types of faucets to choose from, including ball, cartridge, compression, and disc faucets. Ball faucets are commonly used in kitchens, while cartridge faucets are more common in bathrooms. Compression faucets are an older style of faucet that can be found in older homes, and disc faucets are the most modern type of faucet, offering a durable and long-lasting solution.
Each type of faucet has its own unique features and benefits, and our experts at American Home Water & Air can help you determine which type of faucet is best for your home.
Benefits of Professional Faucet Replacement in Phoenix, AZ
Investing in professional faucet replacement services can provide numerous benefits, including:
Saving time and money by ensuring the job is done right the first time

Extending the lifespan of your plumbing system

Improving the overall efficiency and performance of your plumbing system

Preventing future leaks and water damage

Enhancing the appearance of your bathroom or kitchen
We understand how frustrating it can be to deal with a leaking or malfunctioning faucet, which is why we offer prompt and efficient faucet repairs to ensure that your plumbing system is running smoothly.
Trust American Home Water & Air to handle all your faucet replacement and installation needs.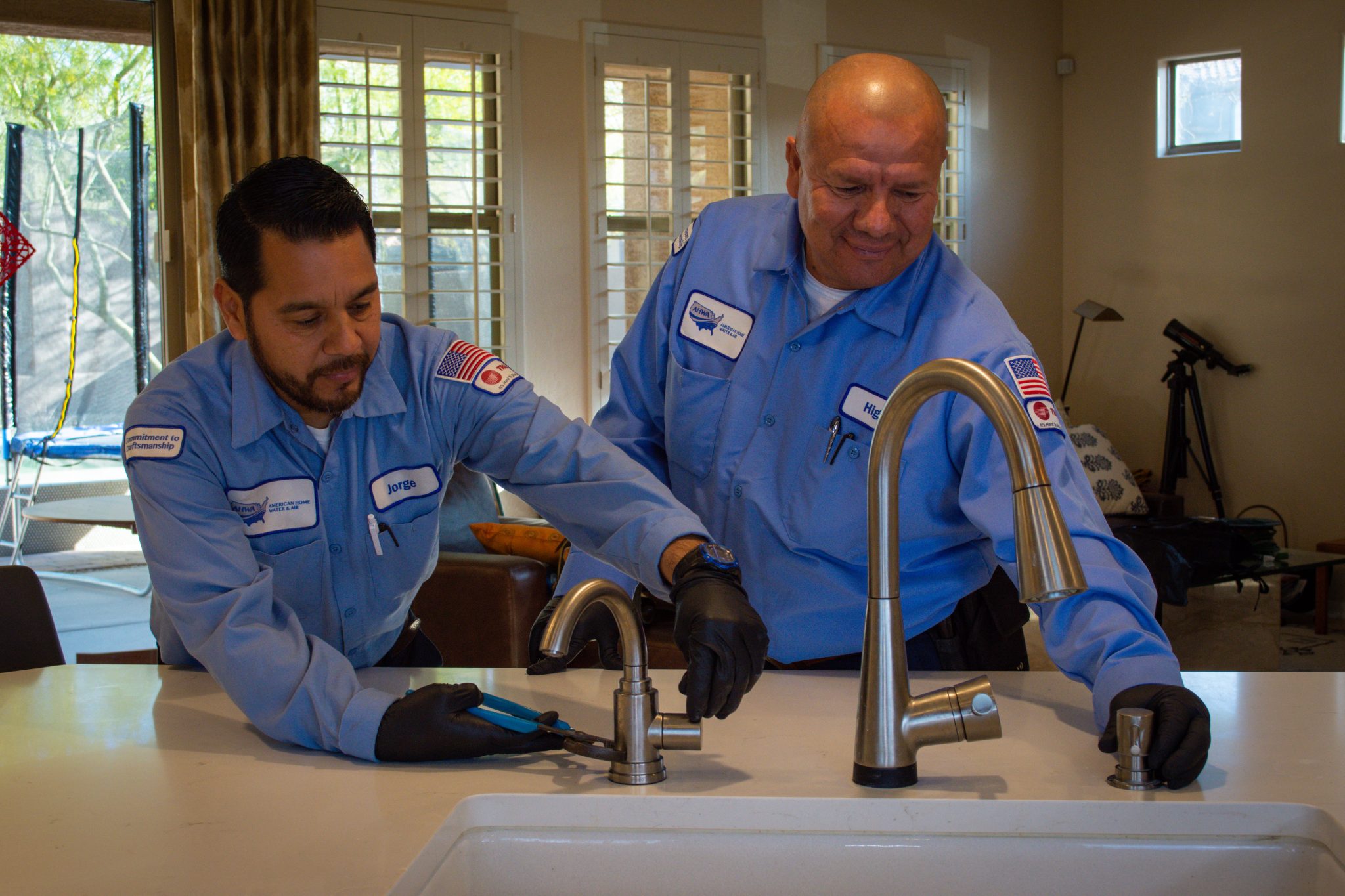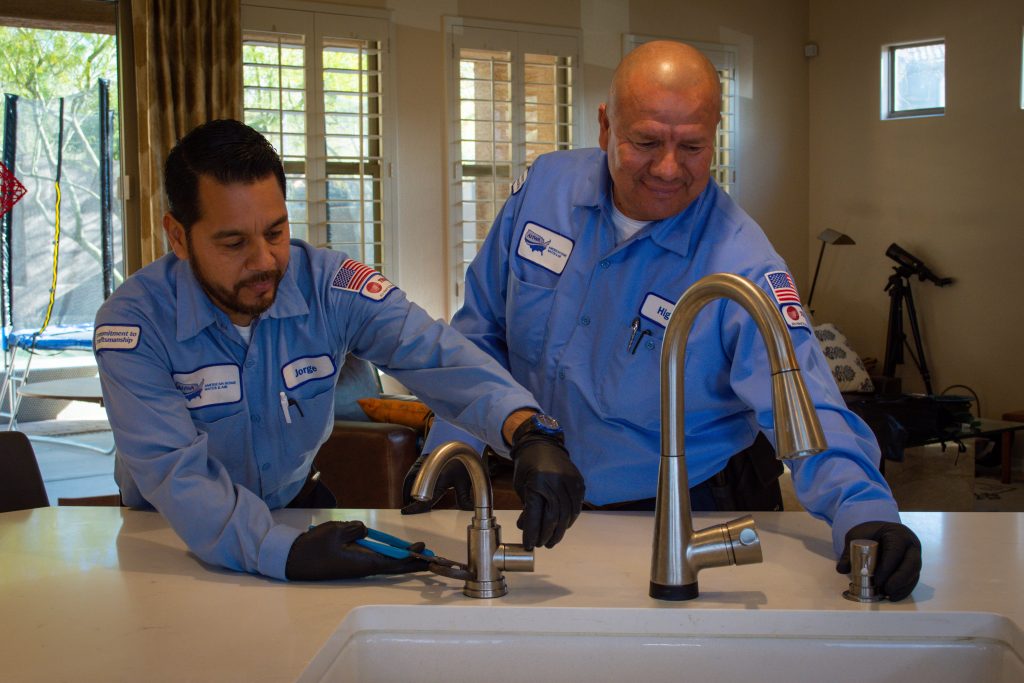 Common Mistakes With Faucet Installations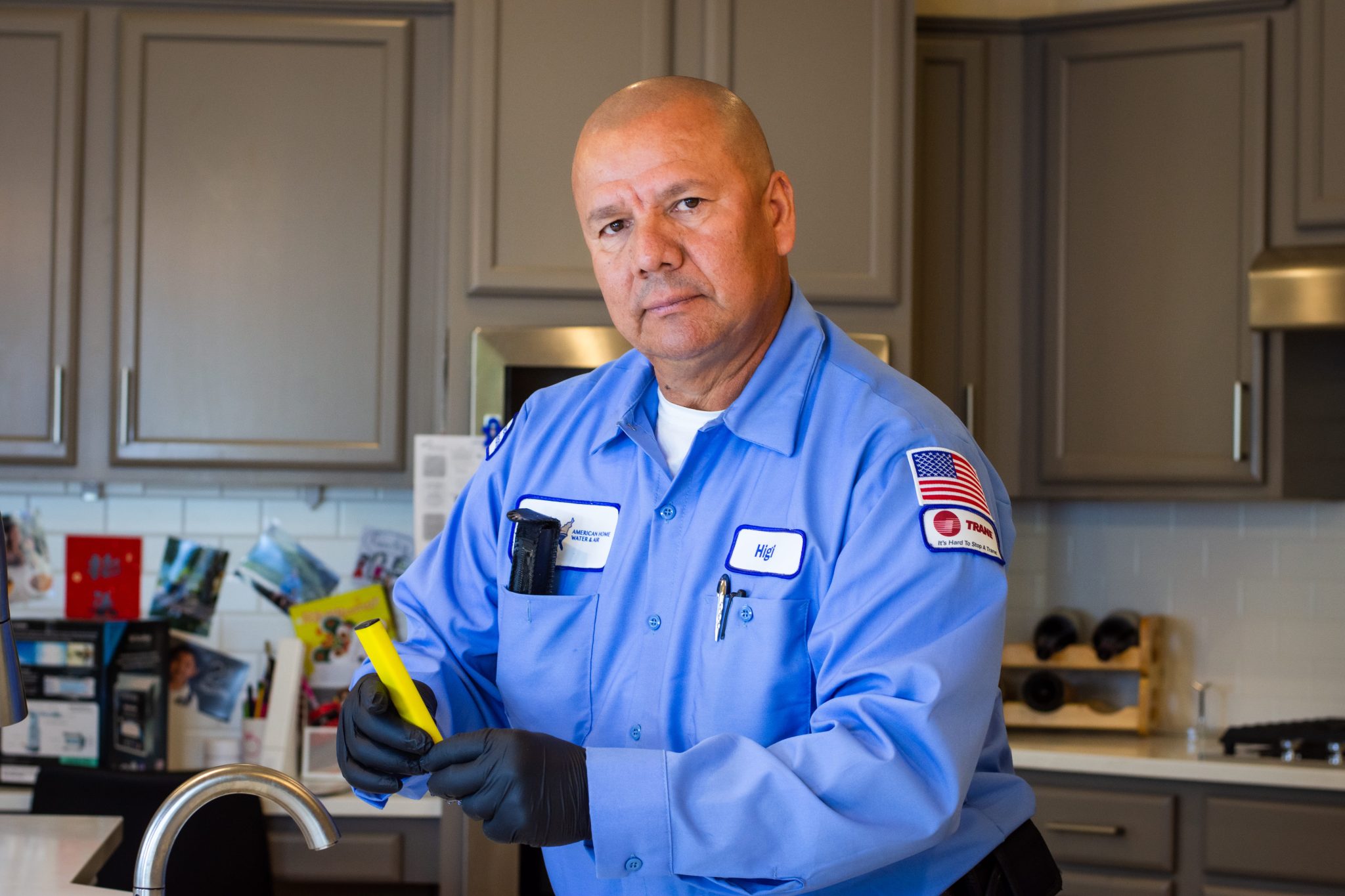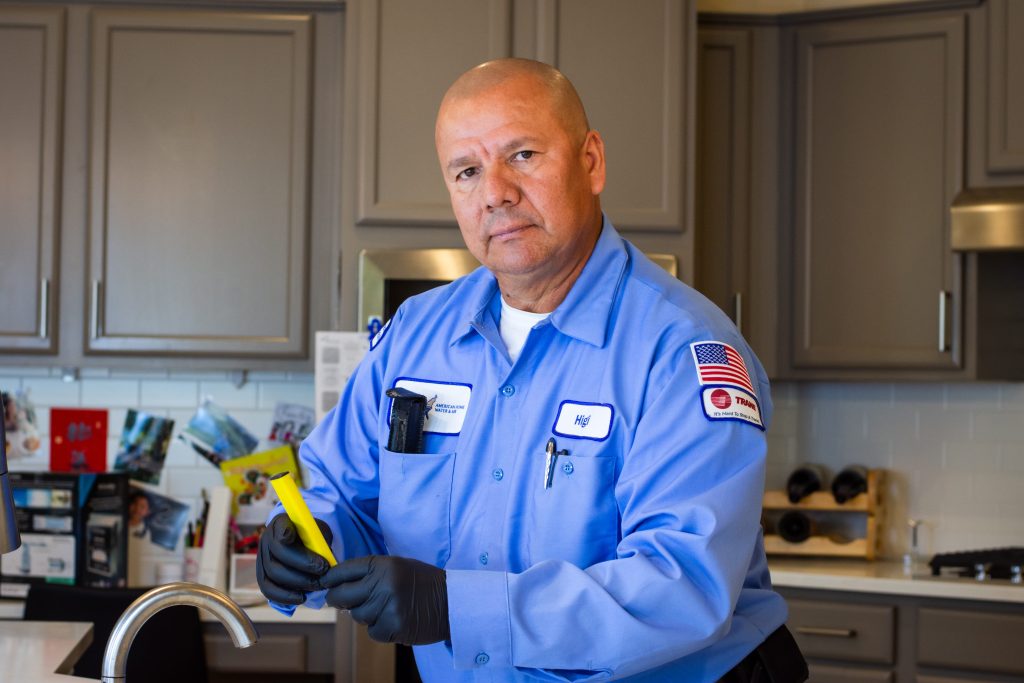 Replacing and installing faucets may seem like a simple task, but it can be easy to make mistakes without proper training and experience. Some common mistakes include using the wrong tools or equipment, failing to turn off the water supply before beginning work, over-tightening or under-tightening the faucet, failing to properly seal the faucet, and improperly aligning the faucet.
At American Home Water & Air, we have over 35 years of experience in faucet replacement, repair and installation. Let us handle the job to ensure a smooth and successful installation.
Why Choose Us for Your Faucet Replacement & Installation Needs?
Choosing American Home Water & Air for faucet replacement and installation ensures that you are getting top-quality service from a team of experienced professionals. We pride ourselves on providing prompt, efficient, and reliable service to all our customers. Our team of experts uses the latest tools and equipment to ensure that the job is done right the first time, every time.
Additionally, we offer transparent pricing and free estimates to make sure that you're getting the best value for your money. Trust American Home Water & Air to handle all your faucet needs in Phoenix, AZ.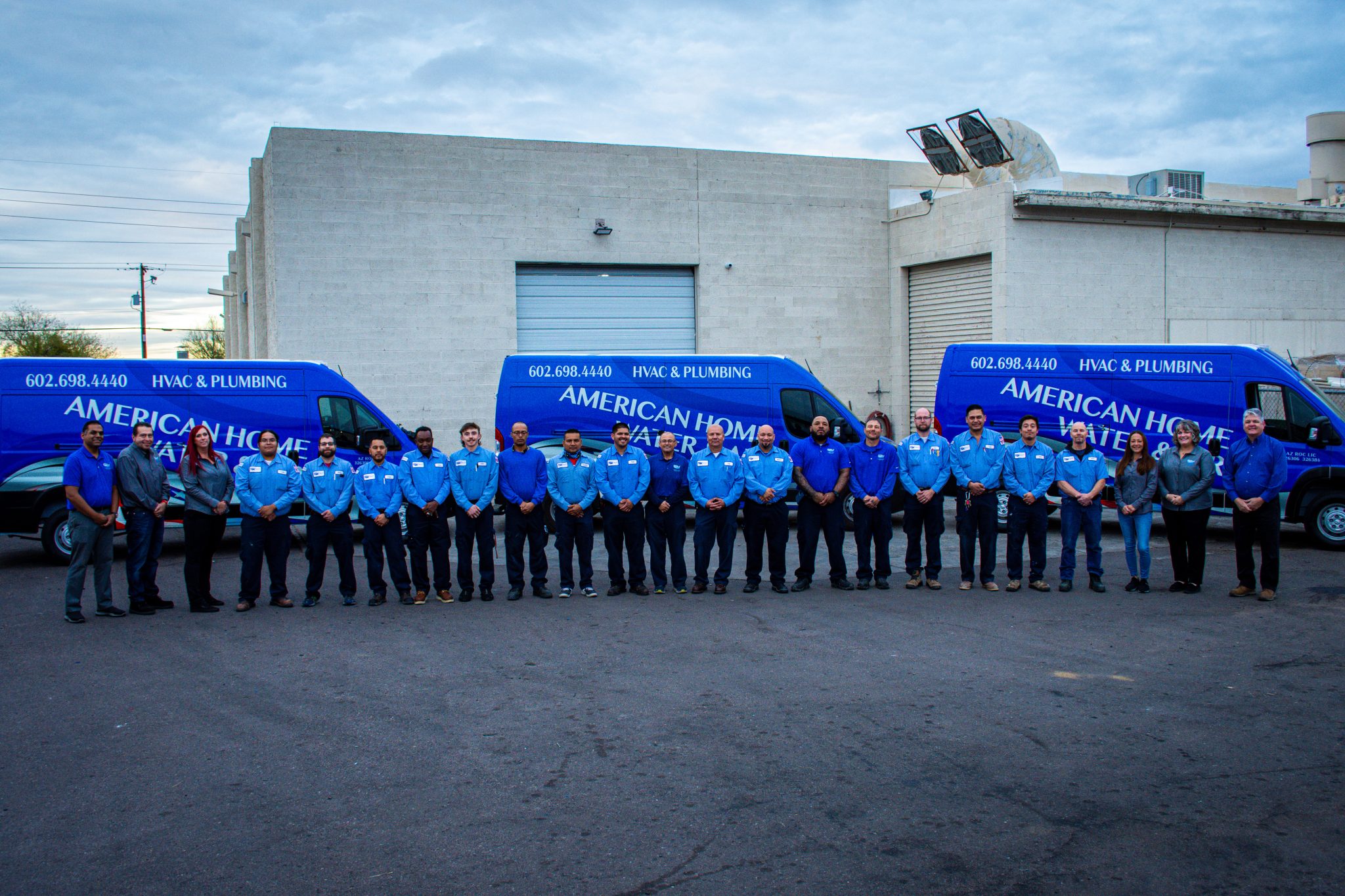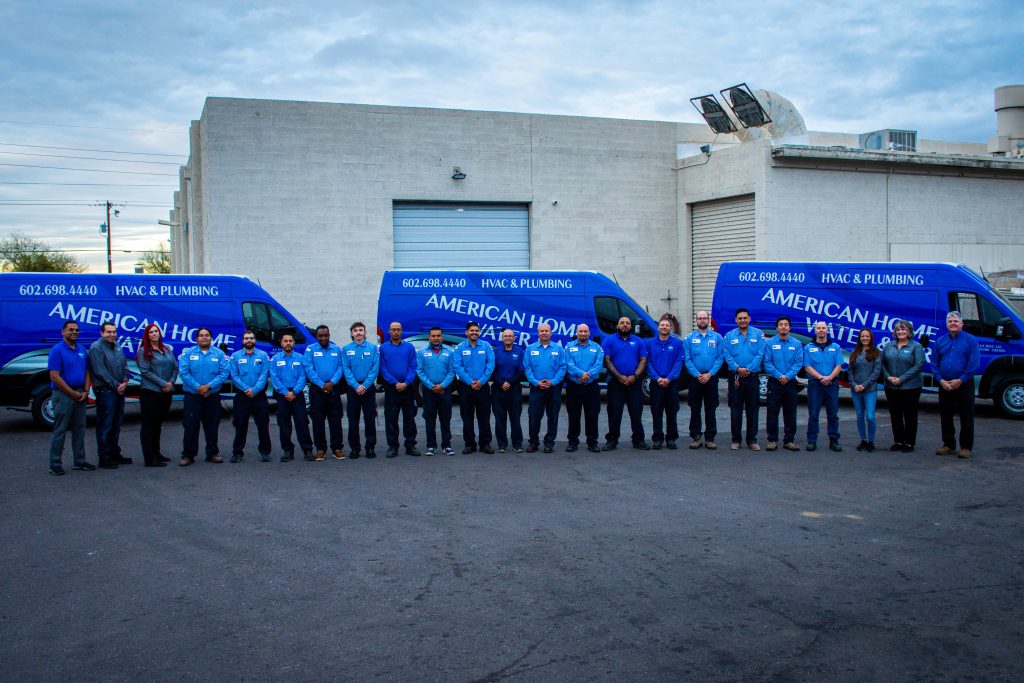 We also provide services in these cities
Faucet Replacement & Repair Services Map
Faucet Replacement & Repair Services FAQs