Tom Atkinson and Tom Knapp, two childhood friends since the second grade, founded American Home Water and Air in 1985.  They subsequently established a culture of dedication, hard work, and service that has shaped our company into the most trusted of its kind in Phoenix.
Now retired, Toms made sure that American Home Water and Air keeps delivering the highest possible standard of service consistently. Throughout our 30+ years in business, American Home Water and Air have won several awards for consumer care from the Electric League of Arizona.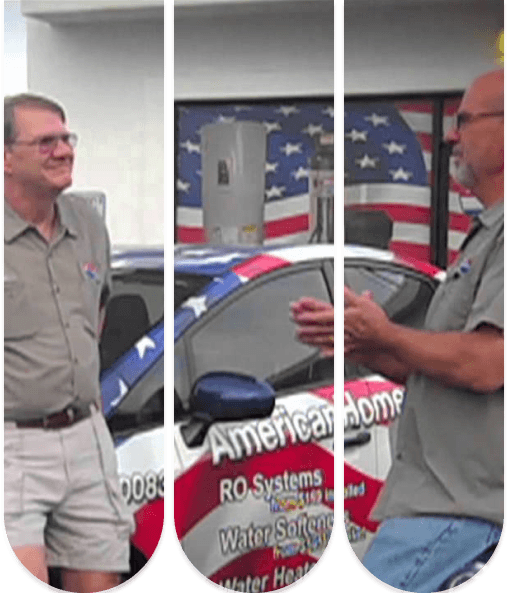 History of American Home Water and Air
Raised in Upstate New York, Tom Knapp followed in his parents' footsteps and began working as a union electrician at the local Westinghouse Facility where he remained until the plant closed in 1977. After being accepted into the MBA program at the University of Arizona, he and his wife packed up and moved from New York to Tucson, Arizona. 
Tom Atkinson was invited to visit his lifelong friend Tom Knapp in Arizona which led to the two men opening their own solar energy company in Phoenix, Arizona. The solar water heating business, in turn, led Tom and his partner to the water softening and filtration industry. 
Tom began installing water softeners in 1980 just around the time that reverse osmosis technology was becoming a practical addition to many homes. Because the water in Arizona was getting worse, it was definitely the right industry. As people moved to Arizona they were absolutely shocked at how destructive the water was on plumbing fixtures, which further demonstrated to Tom the importance of his specialization in water filtration installation. 
Over the past thirty years, Toms' company has literally installed over 1,000 Kinnetico (locally Maricopa Water) and Culligan units as well as proudly installing over 50,000 residential systems.
Central to American Home Water and Air is great pride in serving the community. This characteristic came about during the small-town days of its co-founders and has carried through to the company's lengthy presence in the large Phoenix metro area.
Quoting Tom:
"If you want a two-hour water demo and a hard sell then we're not the company for you. We don't believe that you need a salesman, but we do believe you need someone knowledgeable to help you through the process. Getting a good water conditioning system is crucial to a healthy life and nothing gives me as much satisfaction as helping people make the right water conditioning decision."
We believe in helping people we care about to make wise decisions.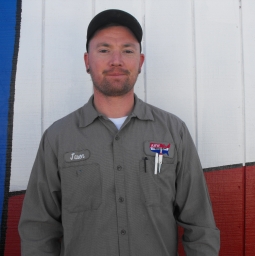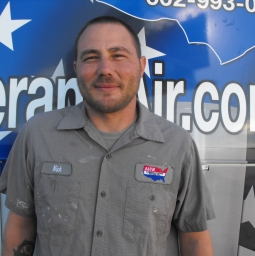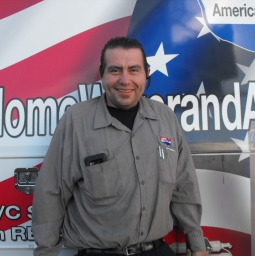 INSTALL and SERVICE SUPERVISOR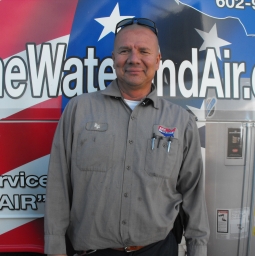 LEAD INSTALL AND SERVICE TECH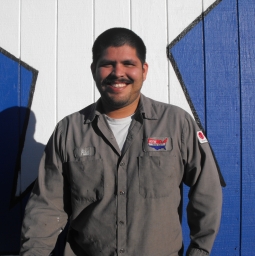 FULL LINE INSTALL AND SERVICE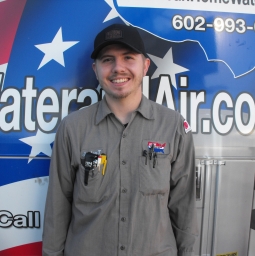 RO INSTALL and FILTER CHANGE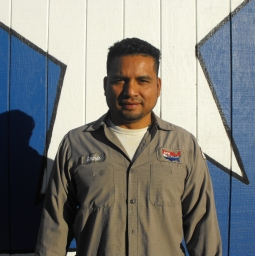 FULL LINE INSTALL and SERVICE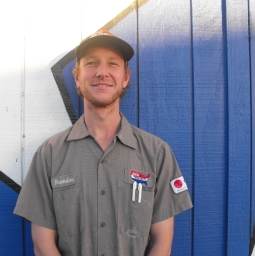 RO INSTALL and FILTER CHANGE
Why Choose American Home Water and Air?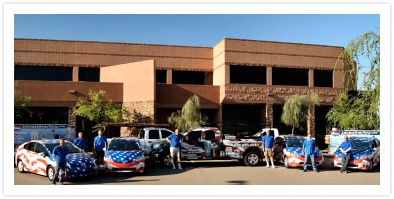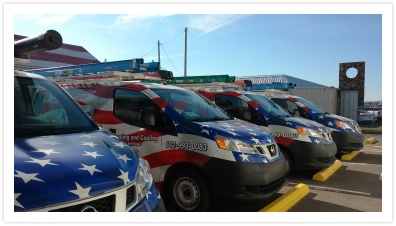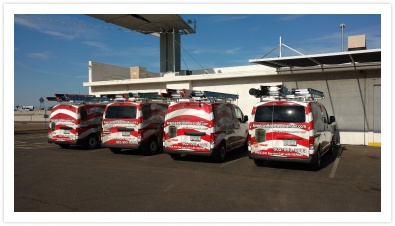 Throughout our 30+ year history, American Home Water and Air has provided more than 50,000 loyal customers with the following services, to name a few:
Air Conditioning

Installation and Repair

Phoenix Water Softener

Installation and Maintenance

Water Heater Repair 

Reverse Osmosis

System Setup
Our exemplary record of service includes:
5-Star Rating on Angie's List with More Than 580 Reviews

5-Star Rating on Customer Lobby with More Than 560 Reviews

5-Star Rating on Yelp with More Than 330 Reviews

4.9-Star Rating on Google with More Than 210 Reviews
Give us a call today and see why customers love our HVAC and water services in Phoenix so much!