Big Blue Water Filter in Phoenix
Big Blue whole house water filter systems are incredibly convenient for purifying all of your home's water. Whole house water filters are categorized as point-of-entry (POE) filters, because they filter all the water that enters your home, before it gets distributed to water outlets throughout your house.
You can get Big Blue Whole House Water Filter from American Home Water and Air for $475. Get it for $375 when you purchase a water softener!
This means you get the same quality filtered water throughout your home without having to install filters for each faucet or shower head. What are the advantages and disadvantages of whole house water filters, and should you buy one for your home?
Pros and Cons of Big Blue Water Filters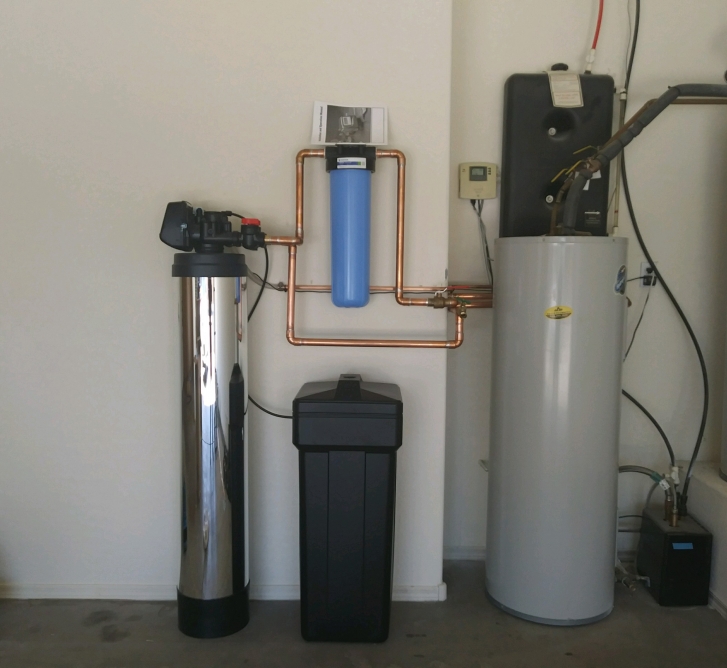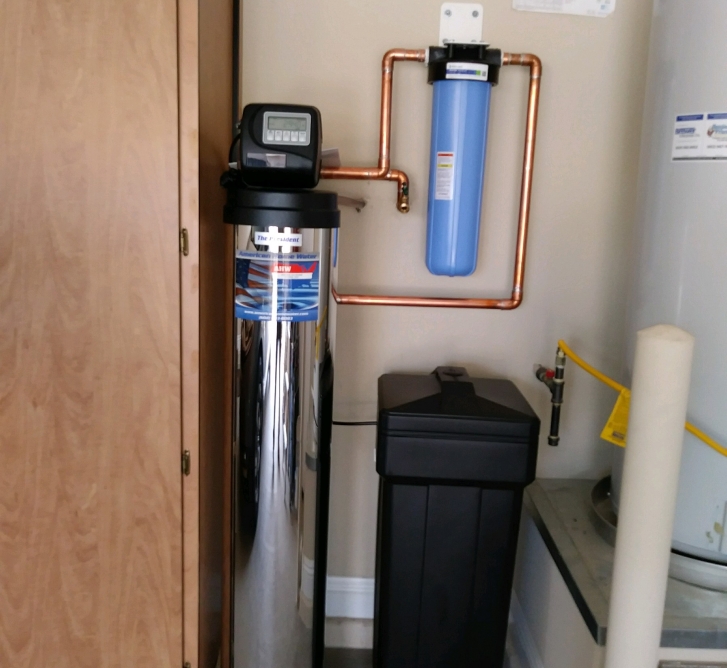 Pros of The Big Blue Whole House Filter
Some of the most important advantages of whole house water filters can be summed up as follows:
Cons of Big Blue Whole House Water Filters
While whole house filtration systems have plenty of advantages, they do come with certain disadvantages too: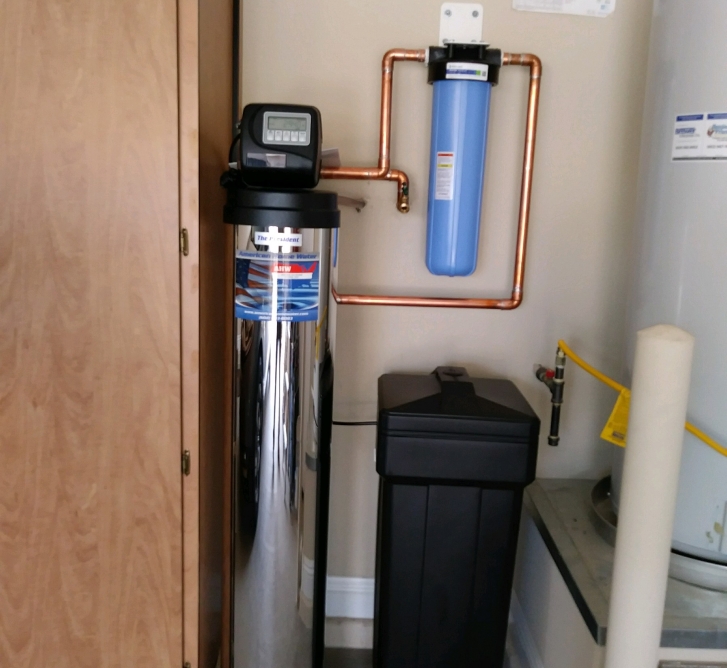 Big Blue Water Filter Frequently Asked Questions
How often do you change a Big Blue water filter?
Big Blue water filter housing should last you 10 years with no issues. The manufacturer recommends a replacement at the 10-year mark. If you don't, you may find that the plastic housing starts to crack and doesn't fit in place as neatly as it once did.
To avoid disruption to your water filtration, be proactive and have the housing replaced before it reaches the 10-year mark.
Within the Big Blue water filter housing, you'll also find the filter cartridge itself. You should replace this every year.
Why is a Big Blue filter needed for a water softener?
Placing a Big Blue filter prior to your softener will help protect the latter from sediment it is not designed to handle. As a result, the softener will last longer and be more effective at reducing water hardness.
Who makes the Big Blue water filter system?
The Big Blue water filter is manufactured by a company called Pentek. Don't be fooled; there are many companies that manufacture similar-looking filters but the 'Big Blue' moniker is a trademark.
We also provide services in these cities

Phoenix Big Blue Water Filter Service Map