Reliable Plumbing Solutions by AHWA
American Home Water and Air's expert team have been plumbers in Phoenix for over 35 years. We're proud to consider ourselves as a highly trusted provider of plumbing and HVAC services in Phoenix and surrounding areas. 
We make use of state-of-the-art technology that keeps up with modern times, and technicians are fully trained and certified to handle any plumbing job in a fast and efficient manner. 
From water heaters and softeners to whole house filtration systems, we can handle any job for plumbing in Phoenix. Our goal is to deliver great, high quality service at a professional level, and with over 50,000 happy customers, we know you'll be pleased with what we have to offer.
Timely and Cost-Effective Plumbing in Phoenix, AZ
As dedicated plumbers in Phoenix, AZ, we at American Home Water and Air realize that not all plumbing needs are made equal. Because of this, we offer a wide array of plumbing services to cover any particular need or niche, with services that include:
Water Heaters and Tankless Water Heaters

Whole House Filtration Systems

Scale Control Water Treatment Systems

Pressure Reducing Valves

Reverse Osmosis

Toilet Installation

Drain Cleaning

Faucet Replacement

Irrigation Installation and Repair

Plumbing Repipe Services

Bathtub and Shower Installation

Hydro Jetting

Slab Leak Repairs

Enzyme Drain Cleaning

Camera Sewer Inspection
We cover the A to Zs of anything related to plumbing in Phoenix, so you can't go wrong with American Home Water and Air when you need professional help. Contact us today by giving us a call or fill out our contact form to schedule an appointment today!
Top-rated Plumbers in Phoenix, AZ
Homeowners want the best they can get for their plumbing needs in Phoenix, and American Home Water and Air strives to meet those standards with every appointment. There's a lot that goes into our claim of being the best plumbers in Phoenix and the surrounding areas. Here's just some of the reasons:
A Wealth of Industry Experience
Having a ton of industry experience isn't mandatory for excellence, but it definitely helps! American Home Water and Air has been offering our services for plumbing in Phoenix for over 35 years, and we've followed the industry as it's gone through changes in form, function, and technology. No matter what kind of system you have in place, we're ready to handle any kind of plumbing job, just like we've always done.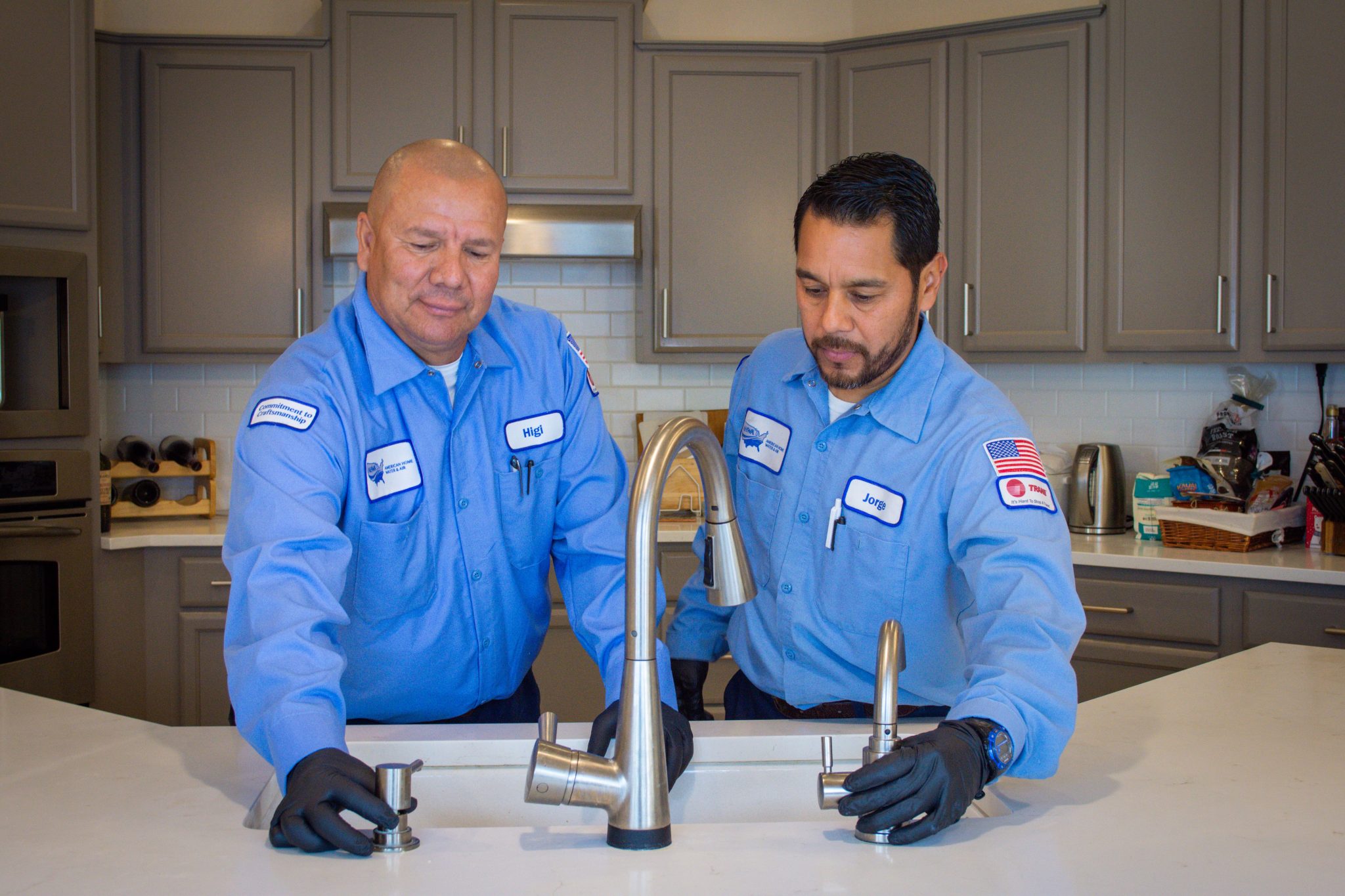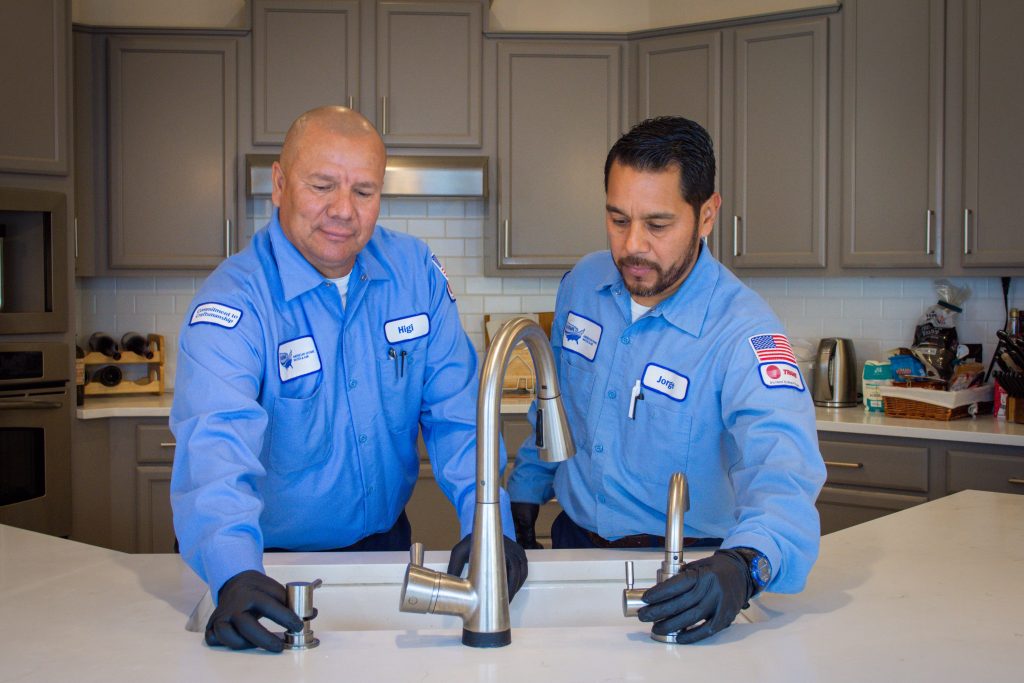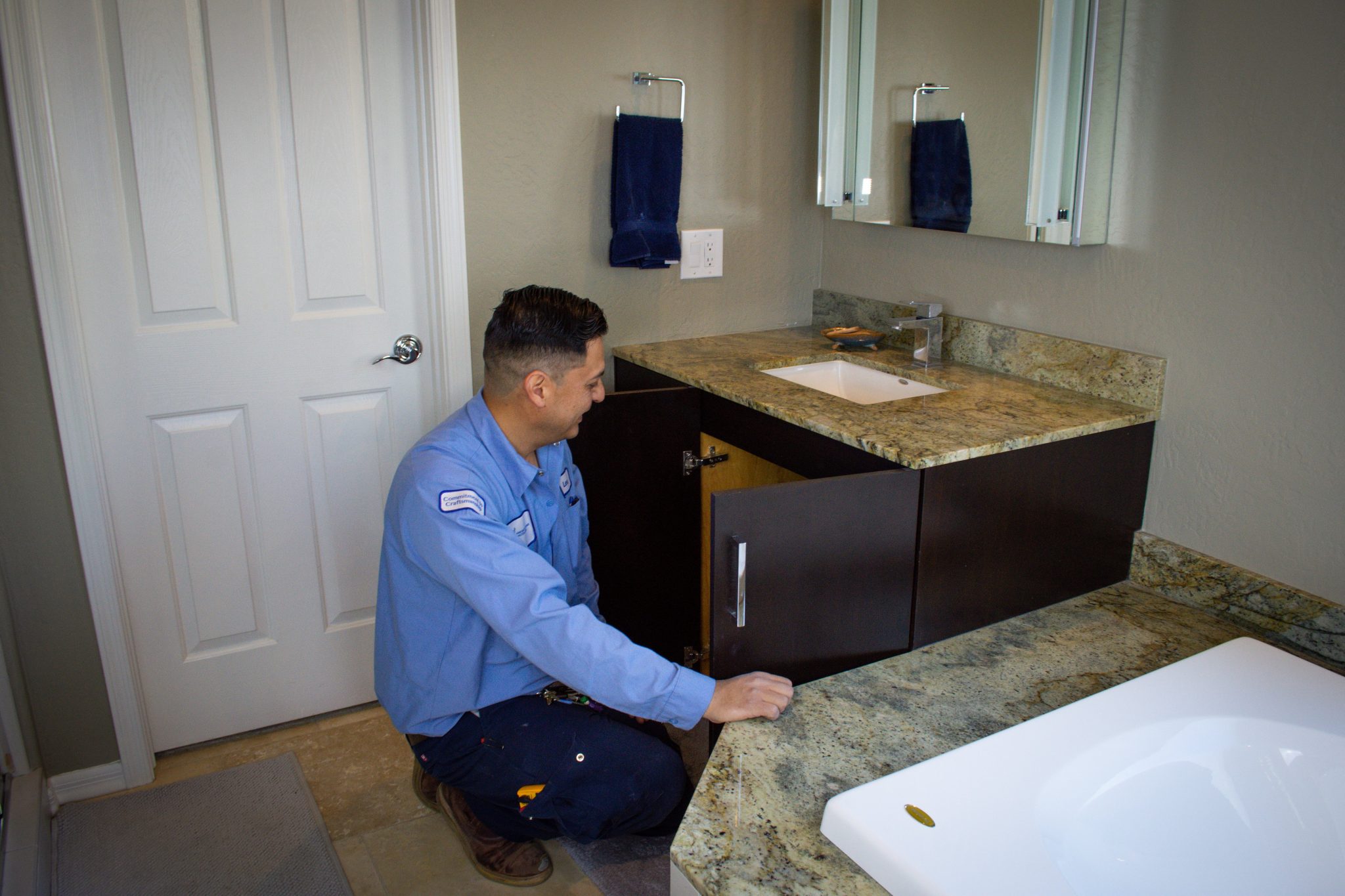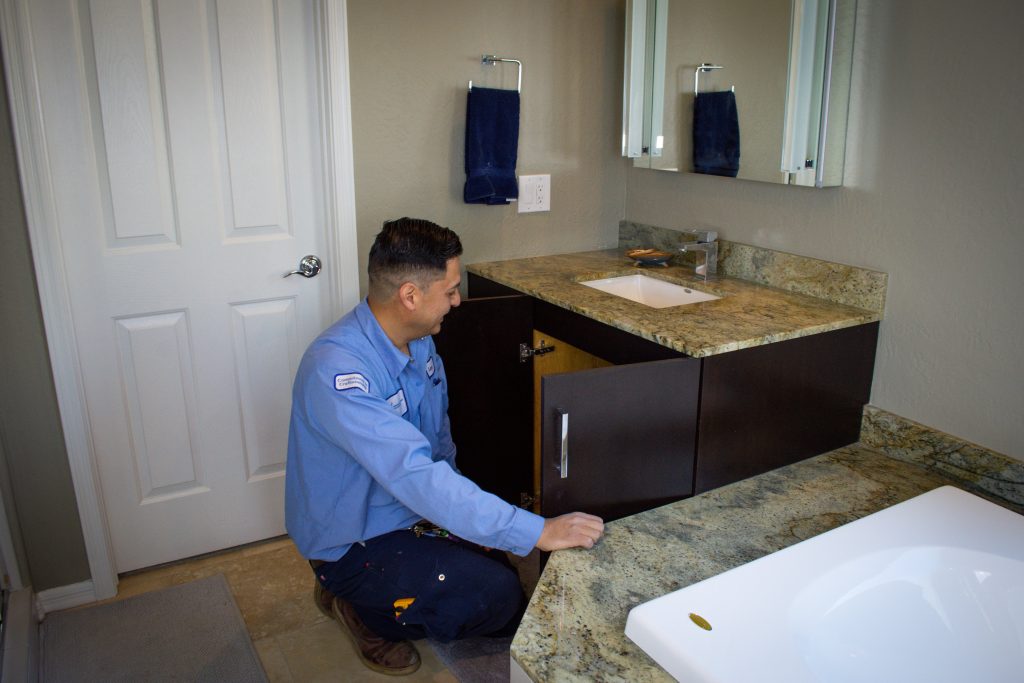 American Home Water and Air has always prioritized the satisfaction and needs of our customers. We go above and beyond to accommodate individual needs, requests, and appointment timings. We also don't work off of sales commissions, so you never have to worry about being pressured into a purchase. Our goal is to give you our professional recommendation and a reasonable quote, and that's it!
Excellence Backed by Guarantee
Our relationship with our clients doesn't end when the appointment is concluded. We want our clients to enjoy the peace of mind that comes with knowing their plumbing appointment is being handled in an honest and professional manner. In fact, our water filtration systems and devices offer a reliability that stands the test of time, and we back it up with a free parts and labor warranty. That's how confident we are in the work we do!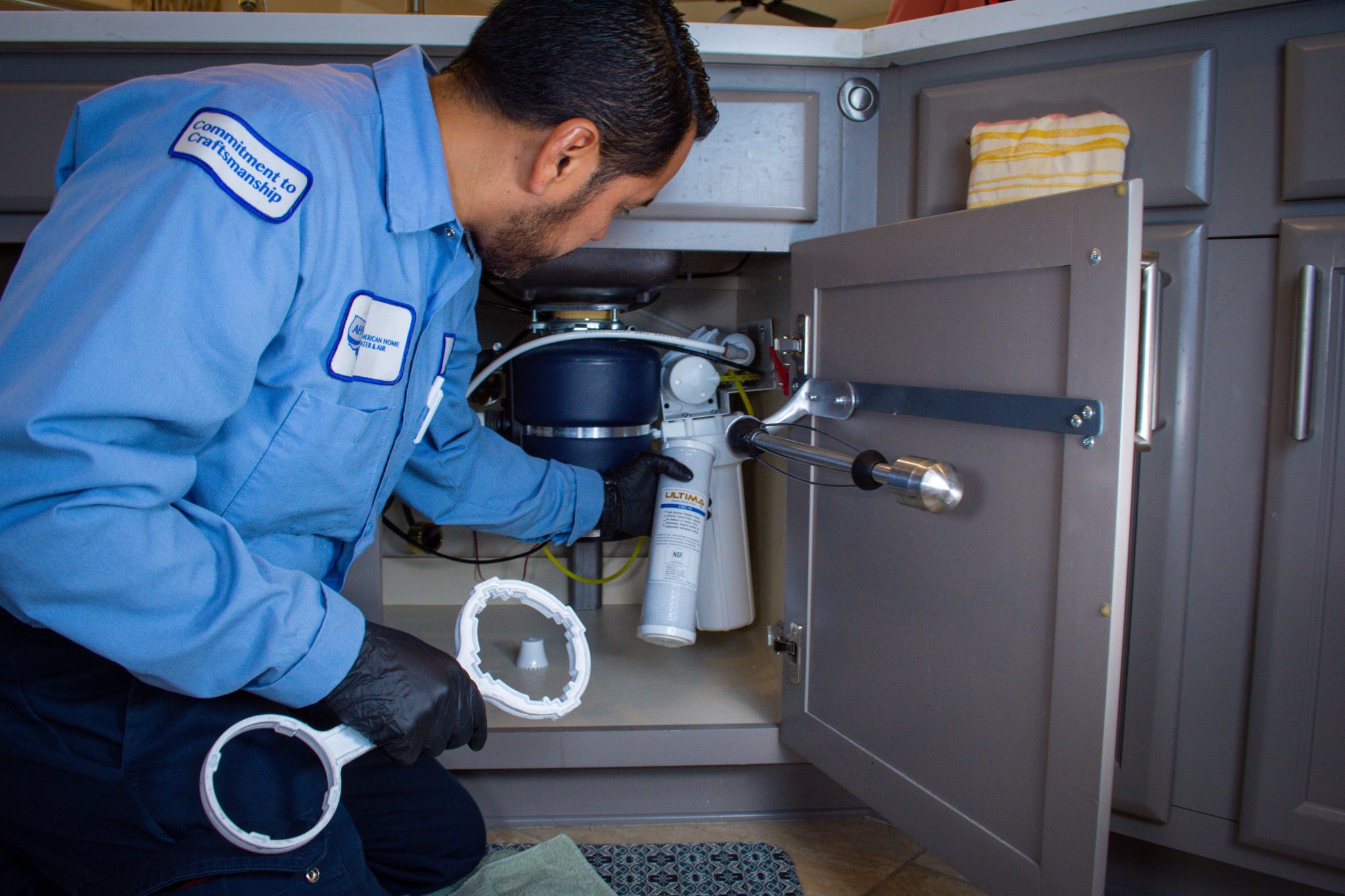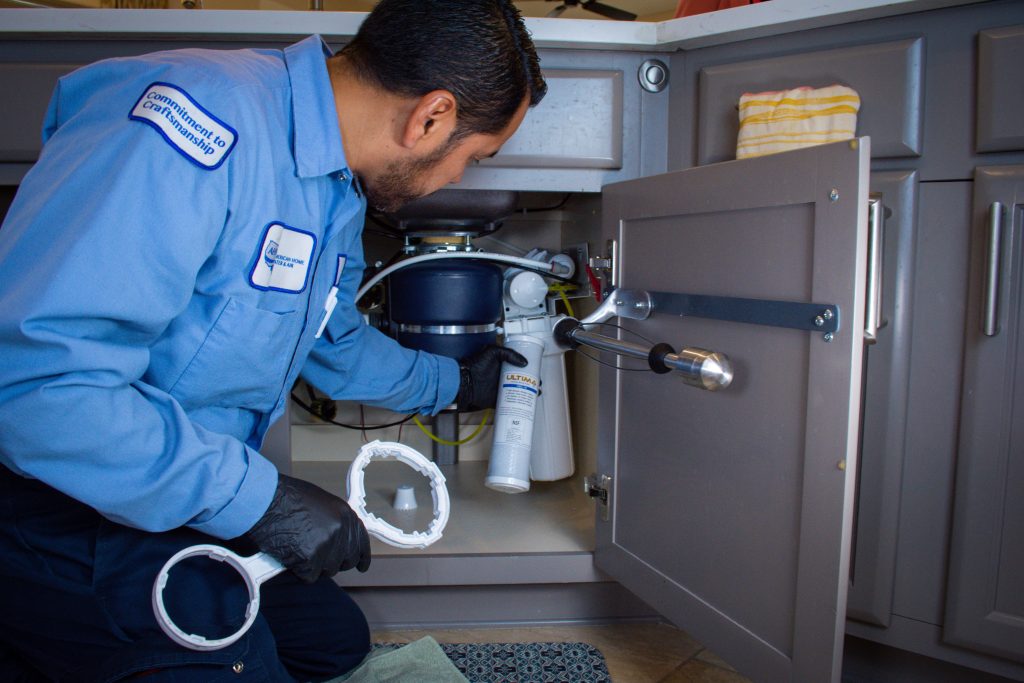 Frequently Asked Questions