Phoenix water treatment products
For more than 30 years, American Home Water and Air has been the most trusted provider of Phoenix water treatment products and services. In that time, more than 50,000 happy clients have relied on our Arizona water treatment offerings.
Because our clients are entirely satisfied with our services, they refer us to family and friends in need of Arizona water products. Our fully trained professionals provide our customers with peace of mind and exceed expectations for professionalism and quality.
What You Can Expect from us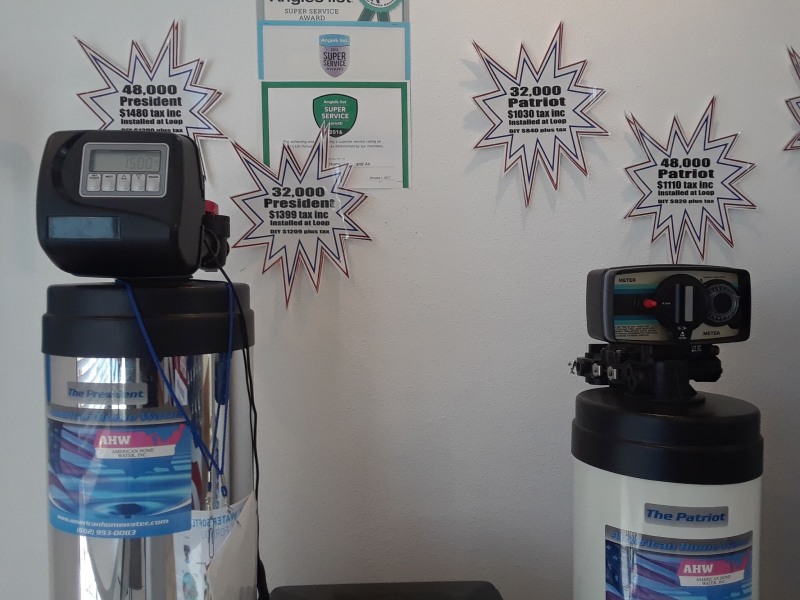 Water softeners reduce your soap usage by 70%, help lower irritation to your skin, and eliminate tough scale buildup on kitchen and bathroom surfaces.  Our fairly-priced Phoenix water systems will pay for themselves many times over through reduced costs for cleaning supplies and higher efficiency from your water equipment. One of our most popular models, the President, runs on a solid-state microprocessor with easy access to the settings on the front panel and offers thirty-six pre-programmed regeneration cycles.
American Home Water offers same-day water heater installations in the Phoenix area. We carry Bradford White and A.O.Smith water heaters, which are among the most popular units in the world.  Check out our models, including Hydrojet® Total Performance System, Commercial Hydrojet® Sediment Reduction System, and Bradford White ICON System® Intelligent Control.

We also carry all the parts necessary to service these and other systems — just give us a call!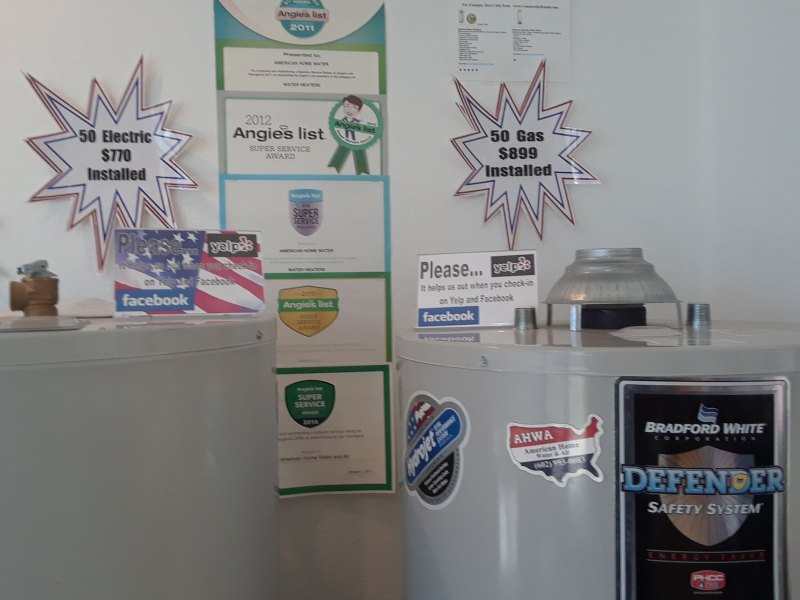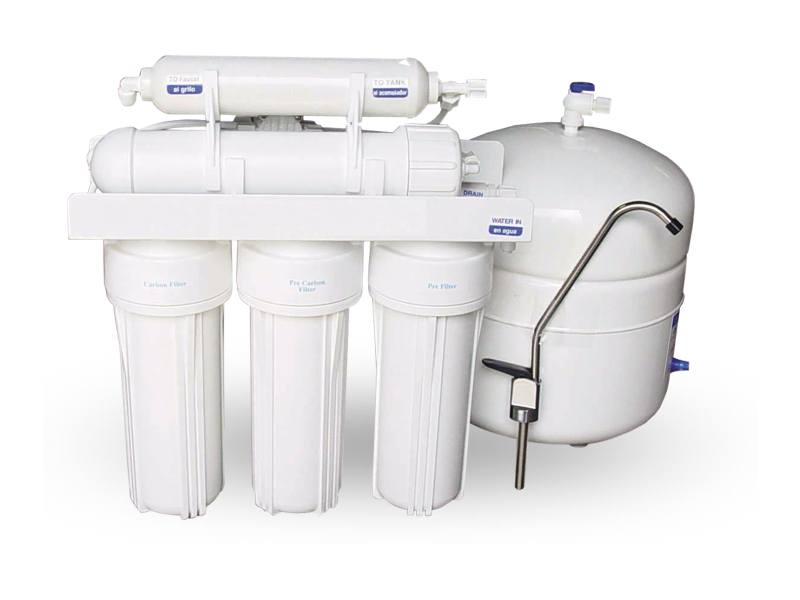 A reverse osmosis system provides bottled-quality water right from your faucet. Our 4 and 5-stage RO systems actually make water that is so pure you can see through an ice cube end to end along the edges. Contact American Home Water and Air and we'll help you find the right RO system for you.
whole house filtration systems
Our Big Blue Water Filter is a multi-stage, whole-house system fit for removing many harmful contaminants that other filters let through. It's highly convenient and more cost-effective than other systems relying on single filters.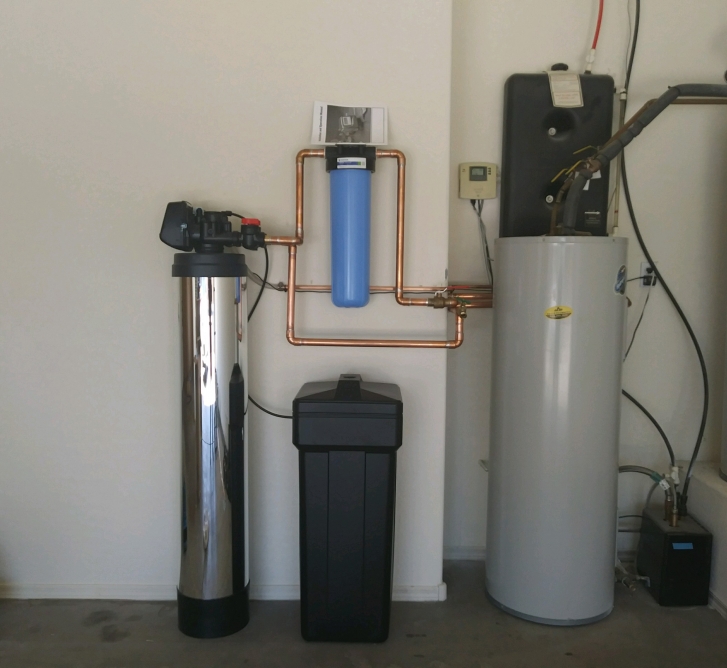 As a reputable company, American Home Water and Air provides an array of options that fit well into any budget requirement. For example, living in the hot Phoenix, AZ climate means a resident of the area must have a fully functioning air conditioning system,  to be comfortable living in a warm climate. We thoroughly understand air conditioning systems like the back of our hands, so we are dependable, reliable contractors with the most advanced energy-efficient air conditioning systems to be found.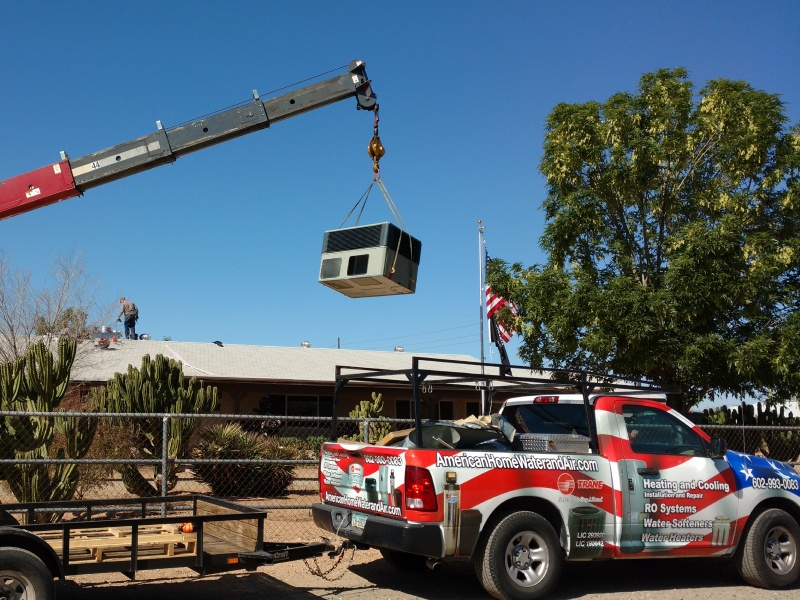 Why use american home water & air for hvac and water systems?
At American Home Water and Air, we will never recommend anything that is not needed. Our technicians are not paid commissions on what they sell because we never want to recommend anything that is not necessary to complete the job. If your system needs service we will demonstrate why the repairs are necessary and our fees will be a fraction of the normal industry rate. Everyone at American Home Water and Air is committed to maintaining our reputation for high-quality installations and providing our customers with the best value for their money. 
Check out our reviews on Angie's List, Yelp, Facebook or Customer Lobby and you will see the level of satisfaction that our customers enjoy.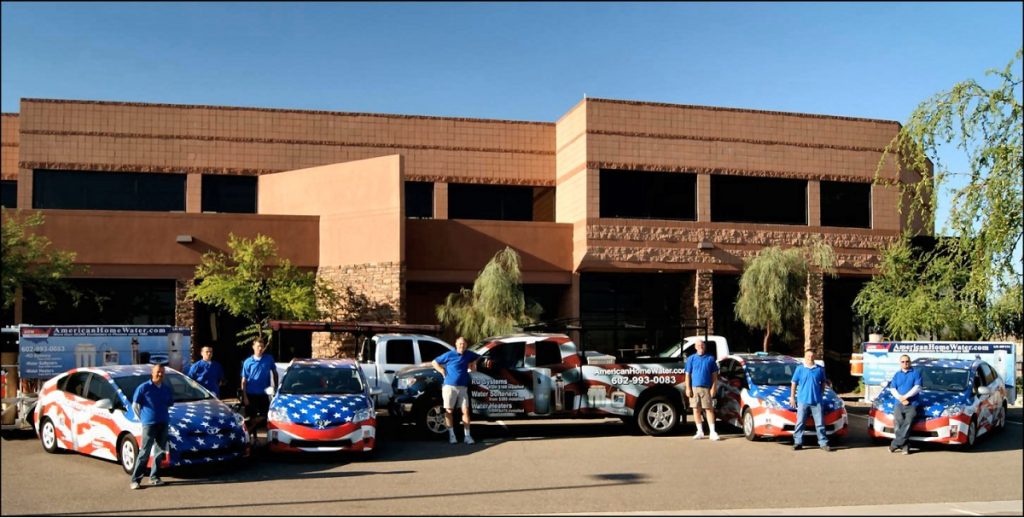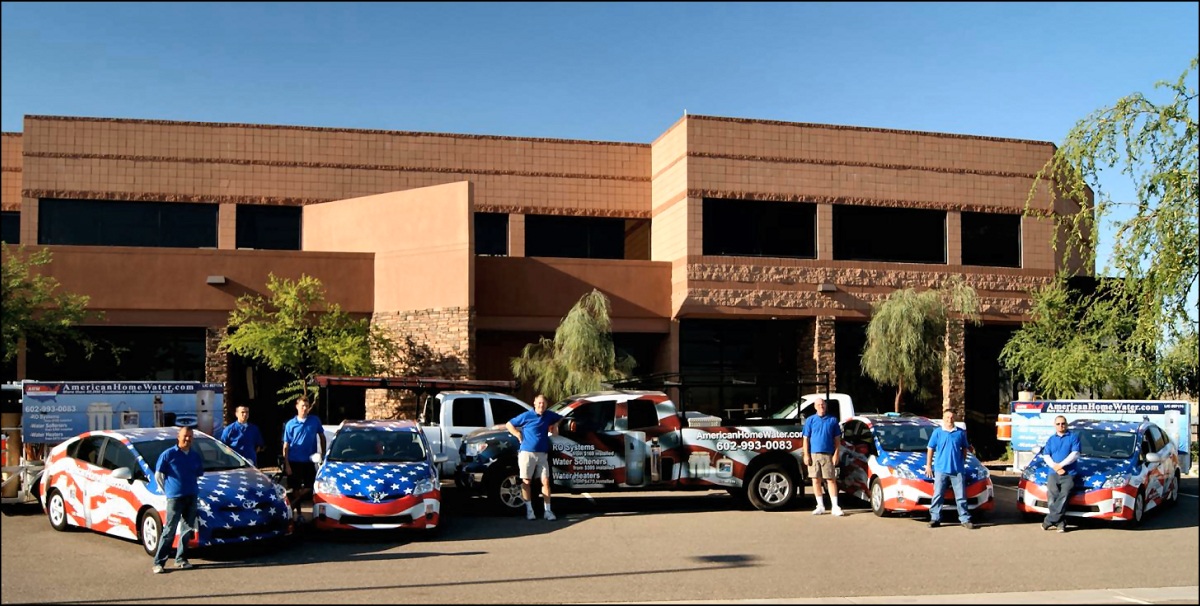 Superior installations
American Home Water and Air is a unique Phoenix water systems and HVAC installer and servicer. Our Arizona water equipment  installations are completed to a much higher standard of attention to detail and professionalism than you will find common in the industry. Take a look at how we complete our installations, and you will see the priority that we place on the quality of our work.
The high quality of our installations is also in areas that are not easy to see. We meticulously follow the manufacturer's guidelines and recommendations with the highest quality installation and troubleshooting equipment available. The truth is, most brands of air conditioning equipment will do a good job and have a very long life if they are installed correctly. At American Home Water and Air, we guarantee our installations will meet and exceed your expectations.