Good Phoenix air conditioning companies with a solid reputation can be hard to come by. Lucky for you, landing on this page means your search is over! At American Home Water and Air, we are the foremost air conditioning specialists in Phoenix. In this article, we'll explore why finding reliable HVAC companies is so difficult – and what you should always look for when shopping around.
Why is Finding Reliable Air Conditioning Repair in Phoenix AZ So Difficult?
We all know just how much of an investment air conditioning systems can be. It can get even more frightening when you add in the cost of maintenance. For these reasons, clients are often slow to trust any air conditioning repair company. Why shouldn't they be when there are unscrupulous companies that only care about sales and are quick to give questionable services?
The HVAC space is filled with many myths and misconceptions that help these questionable practices flourish. You need a company experienced enough to avoid these misunderstandings and provide you with the services you actually need.
Tips On How To Choose a Reliable Air Conditioning Installation and Repair Company in Phoenix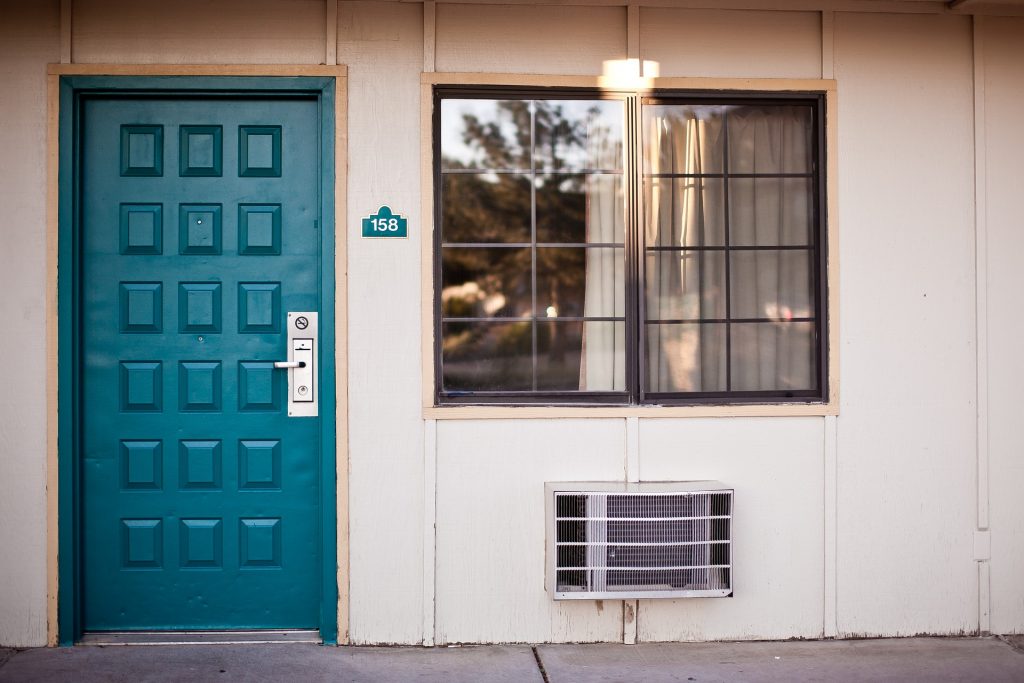 These tips will guide you on your path to discovering the air conditioning company of your dreams. You can also carry them as the base criteria on which you can judge and grade the HVAC companies around you. These factors are, consequentially, what makes us at American Home Water and Air such a great pick.
The Best Air Conditioning Companies in Phoenix Are Specialized
This is the one tip you don't often hear about. You might not be aware of this, but there are several HVAC companies out there with incompetent technicians. General technicians (or 'handymen') will not do you any good. You need to look for a specialized HVAC repair and installation company with experienced HVAC technicians. You can't afford to leave your expensive air conditioning unit in the hands of someone who's just making processes up as they go.
How do you identify a good air conditioning company? You can start by first looking for repair companies that specifically deal with HVAC systems.
The first step is to visit their website and head to the services section. Look at the services they offer and how detailed they are. This is a good sign that they know what they are doing (especially when it comes to problem diagnosis).
Check Out the Staff's Qualifications Before Hiring a Phoenix Air Conditioning Company
This point is closely related to the previous one. When visiting the company's website, try and look for the staff listing (usually in the About Us section). Go through the list and see if they claim to have any certification related to HVAC repairs and installation.
An HVAC contractor/technician is required (by the law) to have a special HVAC license. Not only does this mean that they are highly skilled in air conditioning repairs, but it also tells a lot about their level of professionalism.
If you're in doubt, feel free to ask for proof of their professional skills. Honest technicians should have no problem proving just how dependable they are. Trust is key in this line of work since the technicians will have access to your home and expensive appliances.
Review Their Better Business Bureau Accreditation and Other Customer Reviews
While you're on their website, this the other thing you should check on. The Better Business Bureau Accreditation simply means that the company makes an effort at ensuring that its customers are satisfied – another thing that will help you build trust with your HVAC company.
An A+ company (like us – check out our page here) works hard to ensure customer satisfaction whereas, F is the lowest grade possible. It might not sound like much, but this simple accreditation will keep off a load of frustration in the future (especially when dealing with customer service).
If the company's information is not available on their website, fill free to contact your local BBB office, and forward any queries to them.
Check on the Company's Terms of Payment and Warranty Details
Customers are usually quick to skim over this area as long as the company's mode of payment is convenient for them. Taking a second look at this matter might save you a lot of delays and inconveniences related to payments and refunds (if they are any).
Sure, a convenient mode of payment sounds good. However, it's also important to find out if the company requests payment in advance, or after the services are delivered. There are some companies that request deposits or installations after every stage.
Pay the deposit or advance fee only if you trust the company.
Warranty is another thing you should consider when looking for air conditioning services in Phoenix, AZ. We all know how companies can cleverly use their terms and conditions to get away with improper service. Take your time and go through the terms that come with their warranty. If you're in doubt, consult one of their authorized personal (this is essentially crucial when signing a contract with an HVAC company for service over an extended period).
Pay special attention and ask for the maintenance service agreement warranty. This document will help you know in advance the services and costs covered by the company.
Look for the Company's Content
Again, another point that customers are quick to go over without giving it much thought. It's also another item you should look for on the company's website.
Sure, there are things that only HVAC professionals can do for your air conditioning system. However, there are simple troubleshooting procedures you can do on your own. High-quality HVAC companies know this and do their best to provide this information on their website. Not only do they give back to their customers, but it also serves as proof that they know what they're doing.
For more beneficial and potentially money-saving information, check out some of these air conditioner maintenance tips. 
Conclusion: Finding a Reliable Air Conditioning Repair Company in Phoenix AZ
We're sure you now know just how important it is to find a high-quality air conditioner repair company that you click with- It could save you from a world frustration and money.
Speaking of money, the majority of customers are quick to settle for "cheap" HVAC services without paying much attention to quality. We're not saying you should go for expensive companies and packages, instead, we're asking you to try and find the right balance of quality and cost.
Compare at least 3-4 companies before deciding on the one. American Home Water is among the few trustworthy air conditioning repair companies in Phoenix AZ that offer value for money. With over 1000+ customer reviews, you can only dream of the quality of service they offer their customers. Check them out today and see why they tick all the boxes as far as being among the best in Phoenix is concerned.
Frequently Asked Questions
How do you service an air conditioning unit?
While there are some types of service you can conduct yourself (i.e. changing filters and cleaning the unit), other things are best left to a professional. If you've detected a serious issue such as a leak, have a technician look at your air conditioner. It could save you thousands in the long run.
What size air conditioner do I need?
Generally speaking, your air conditioner should be capable of putting out 20 British thermal units (Btu) per square foot of the area you're looking to cool. There are some additional factors you need to take into consideration, though. For example, you need to consider how many windows you have, their size, and what each room's cooling needs are. Calculating these additional factors incorrectly can lead to reduced efficiency of your air conditioning unit. Your installation company should capable of helping you avoid this.
How much does it cost to service an air conditioning unit?
Throughout the United States, the average air conditioning service costs between $50 and $140. At American Home Water and Air, we service air conditioners for $59 during the offseason and $79 during summer. Visit our pricing page to learn more.
How often should you have your air conditioner serviced?
We recommend having your air conditioner serviced at least once annually. There are other maintenance steps (such as changing your filters and clearing debris away from the unit) you can do yourself on a monthly basis.
Related Posts